Pre-Run Photos: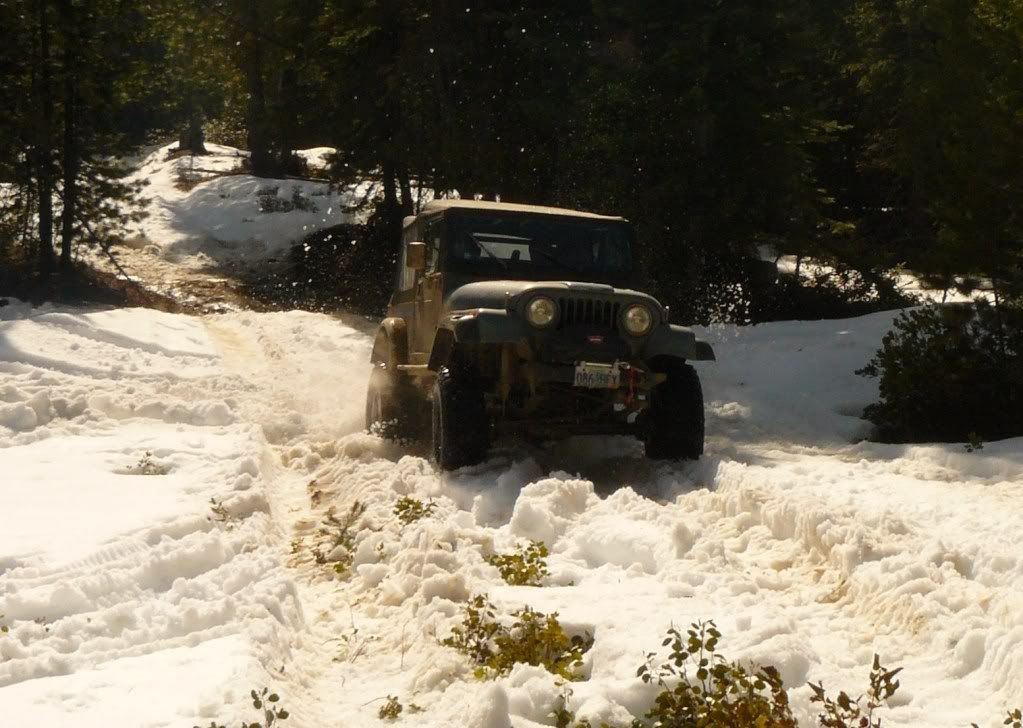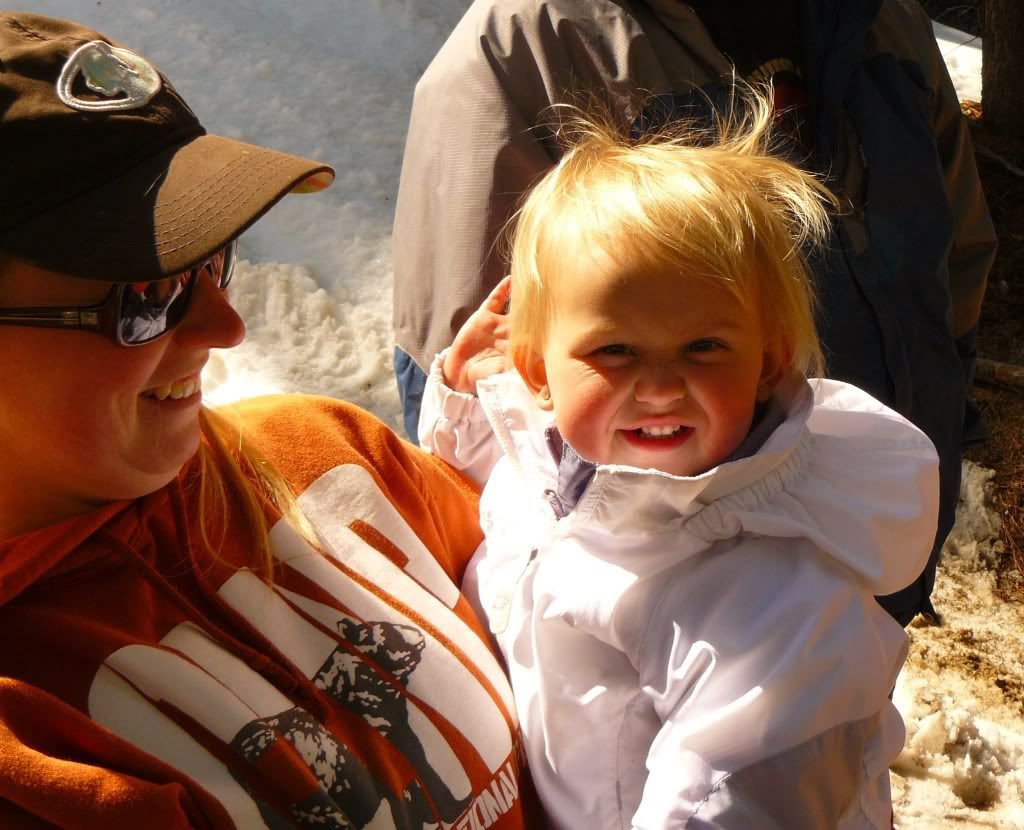 Slick logs posed a slight challenge...
That is until Michelle showed everyone how it is done...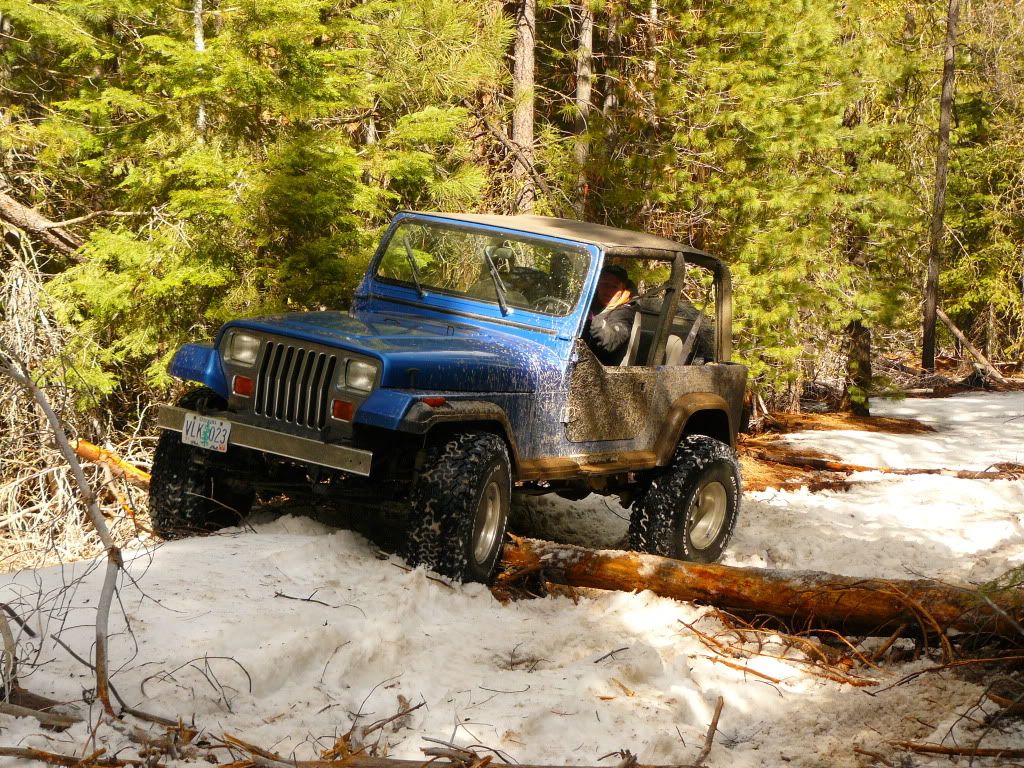 Then Ziggy decided to make a run at a snow covered hill...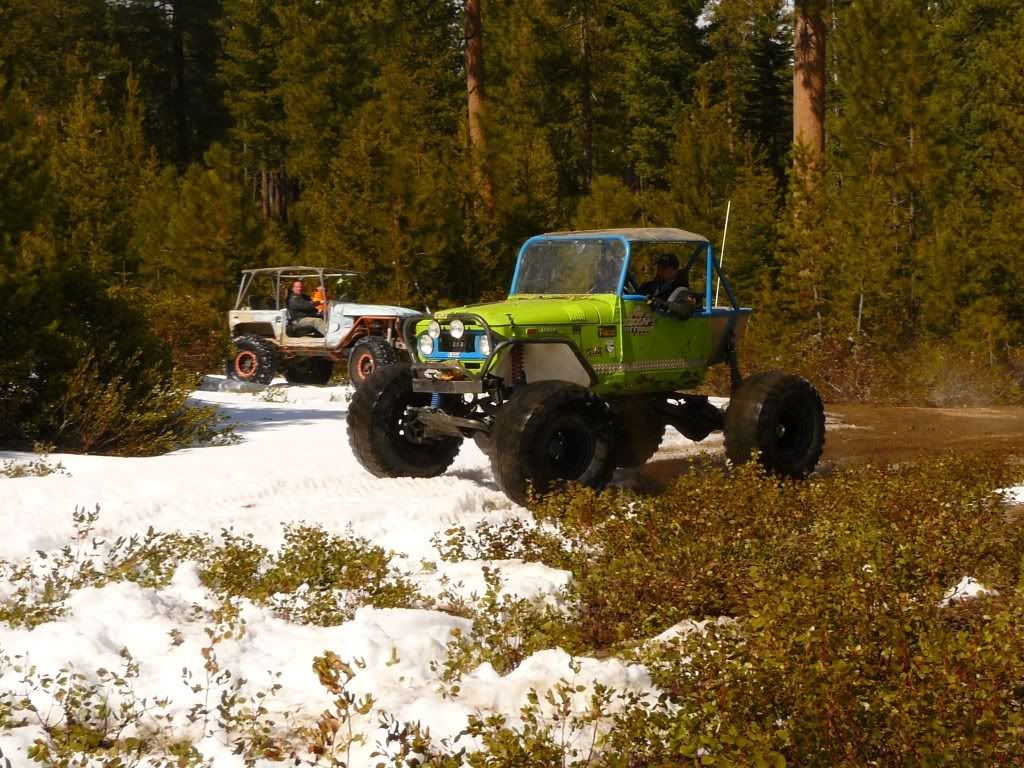 But that buried stump thought otherwise and busted his steering...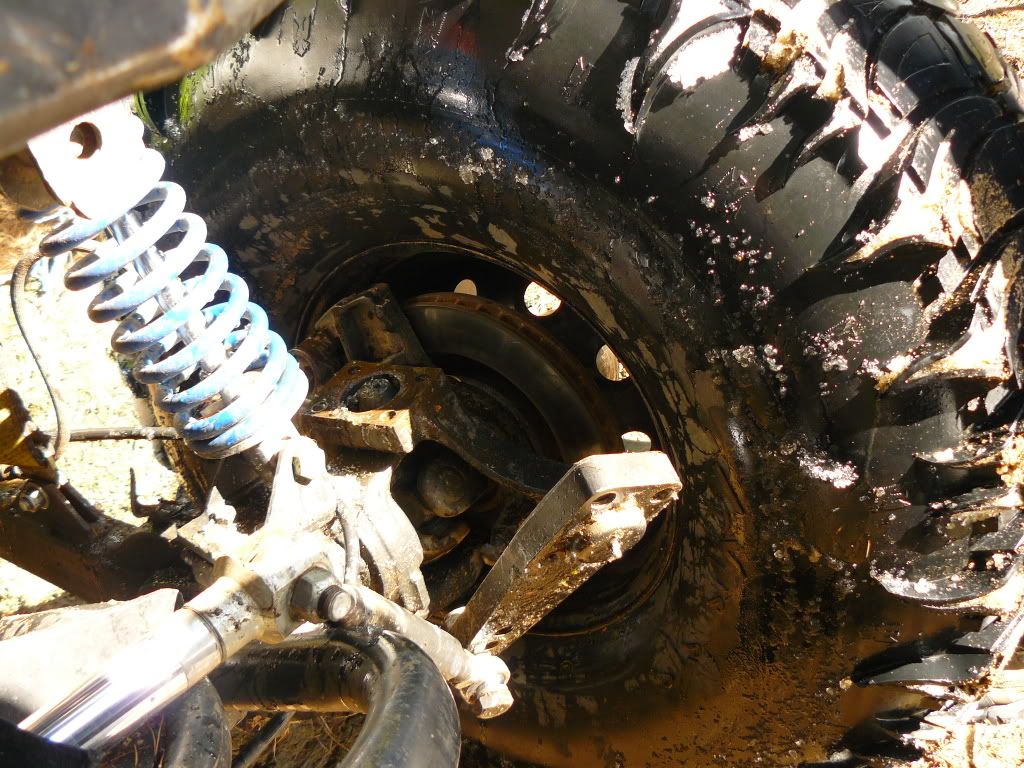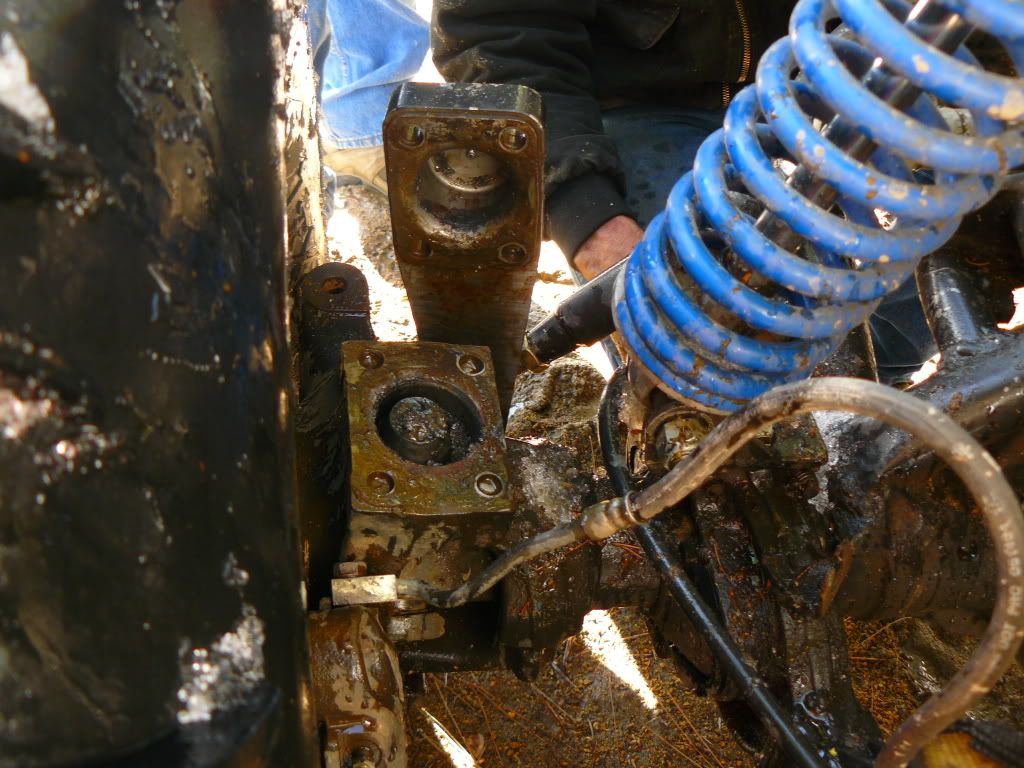 But a little head scratching and great ideas got him back to the truck safely...
All in all, the pre-run was a blast!!
The main event photos:
It was dark, with lots of hill climbs, down hills, side hills, slick hills, snow, mud, bonfire, LOTS of people, and a whole lot of FUN!!! We started out at 7:00 p.m. with 15 rigs, picked up another a little while later and then met up with about a dozen of Ziggy's friends at midnight. They had a wonderfully warm bonfire going for us. A few rigs headed for home around 1:00 a.m. while the rest of our crew and some of Ziggy's friends continued on until 4:00 a.m. We started the evening off by going down the Toboggan Slide, which was much easier this week than it was last week. Last week, Randy slid into the famous stump, spun around backwards and made the icy decent in reverse. Whooohoo!! We ended the night by going up the same hill, however, a couple of rigs needed to go around and our fearless president pulled winch three times but finally made it up. Thanks, Ziggy, it was one of the best moonlight runs ever!!!
Some of the snow drifts near the top got a little deep and very soft. Ziggy managed to bury himself...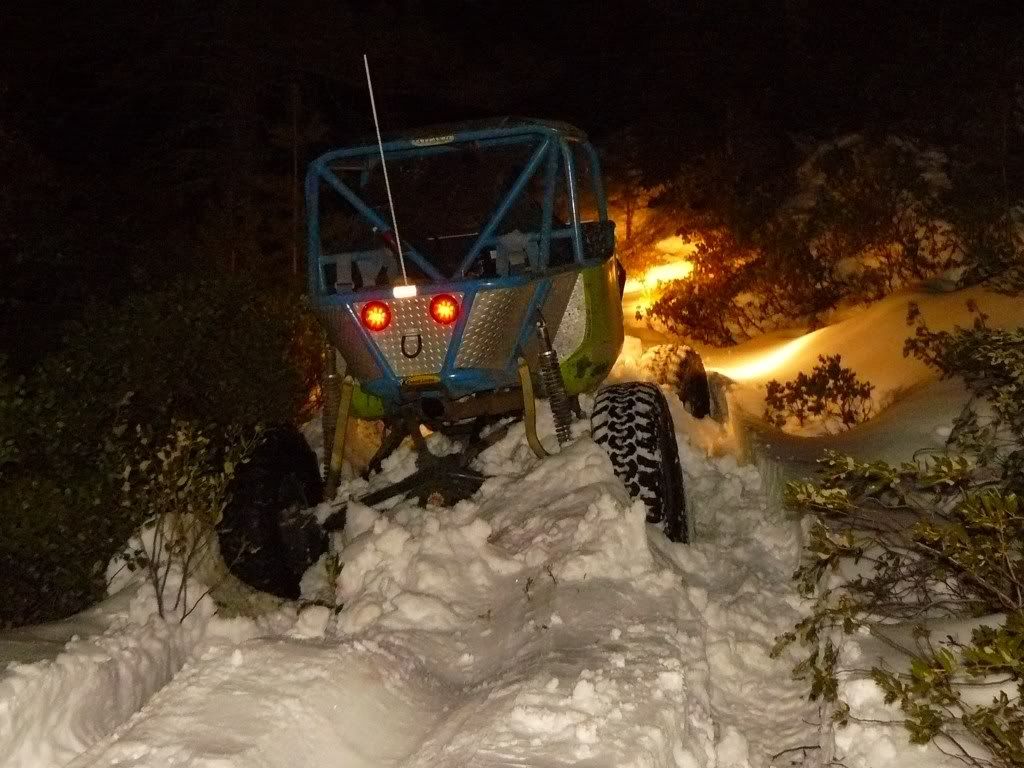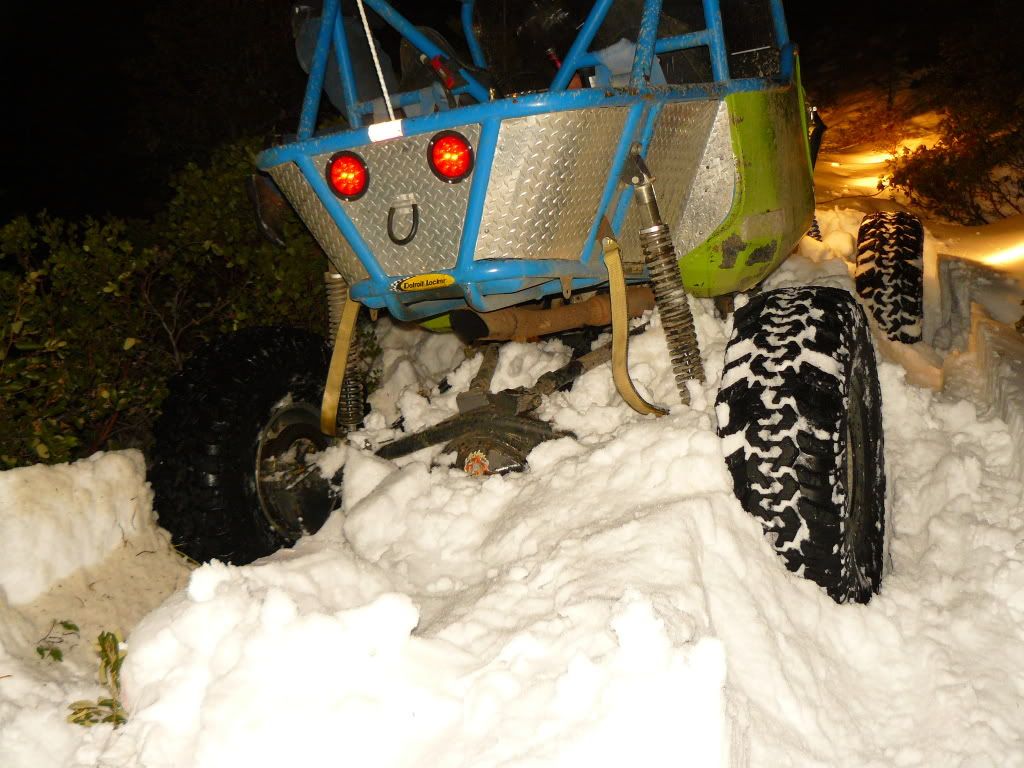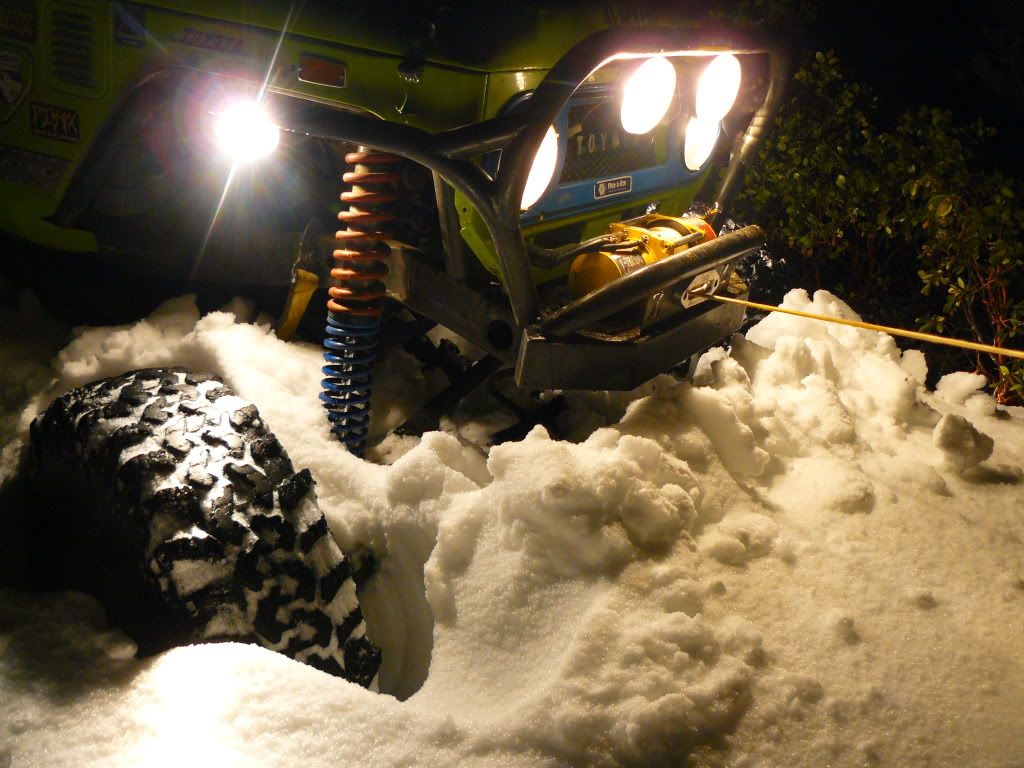 By the way, those are 42" tall tires!!