This was started on the NWWBBS forum was a great day for us girls to get out and wheel without the boys. Yes we got some stuff from them but such as life. In attendance was MaryAnn, Ann, Nichole, I forget her name with the XJ and my self.
Mary Ann and Ann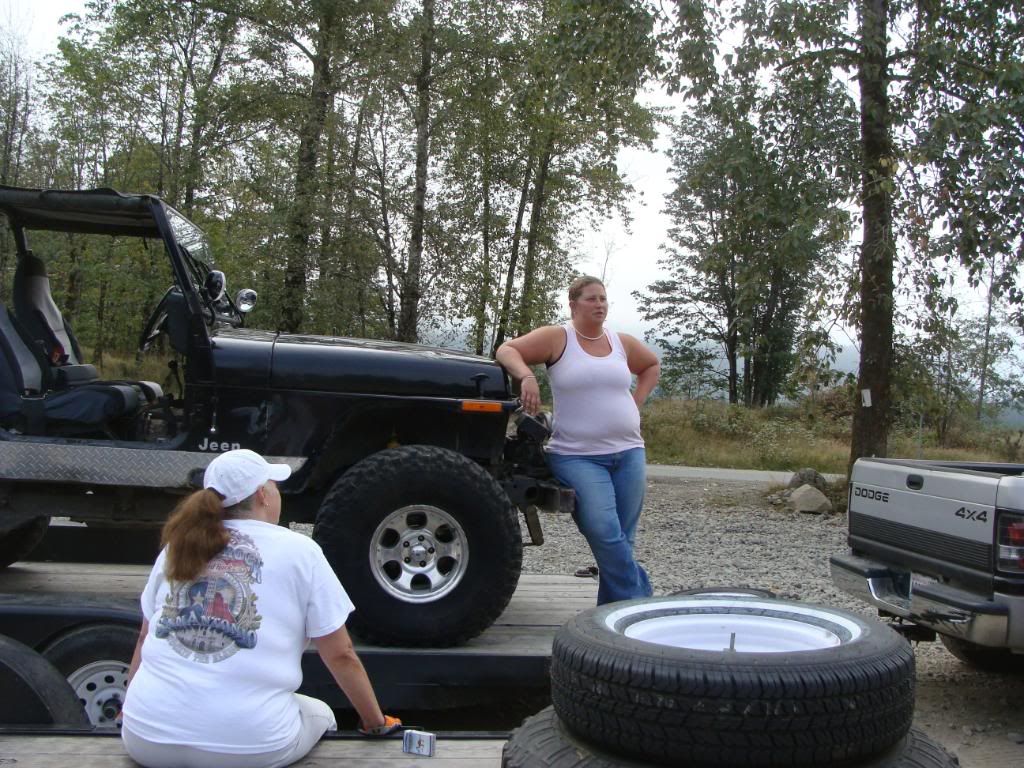 Nichole aka Beaytch
XJ Lady or whats left of an XJ with her hubby, her first time wheelin.
Trails that were taken were Tree trail, Down Poop shoot, up Sac-up then Rhinoland, little play in the rock garden and finally Cable trail.