TWO (2) 4X4's were stolen from Southwest Washington late Wednesday evening or early Thursday morning (January 18th/19th, 2012) from Woody's 4x4 shop in Vancouver, WA. A $500 reward is being offered for the
SAFE RETURN
(in the same condition when they were taken)
of each of these two vehicles. The reward is also being offered for information that leads to the arrest of those responsible for the theft of these vehicles.
Any assistance you can provide is greatly appreciated!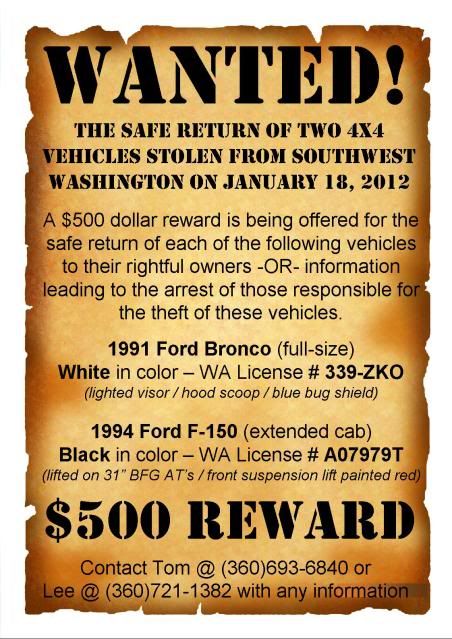 __________________
Crystal Crowder
aka "Pistons Chick"
Region 3 - WA Land Matters
Club President 2007 - 2014
Piston's Wild Motorsports
www.pistonswild.com
PNW4WDA Member for 25 Years
(360) 606-1648
"SARCASM - because beating the crap out of people is illegal."