got what feels like quite a bit done today. found this little access door, there was one on each side. opened them up and cleaned out the dirt and stuff so they will drain water again. didnt see them till i was sitting eye level with it.
i got the new power steering pump pulley on, the new high pressure line, and the new pump on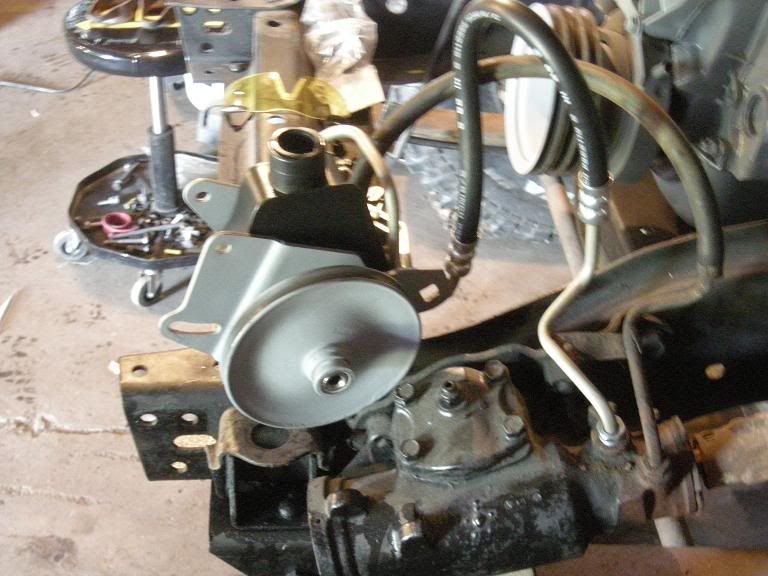 it took a while to remember to how the pump mounted but i got it figured out. also had to modify the mounting brackets for the new alt. the 100 amp one is huge compared to stock.
clearance for new alt and new valve covers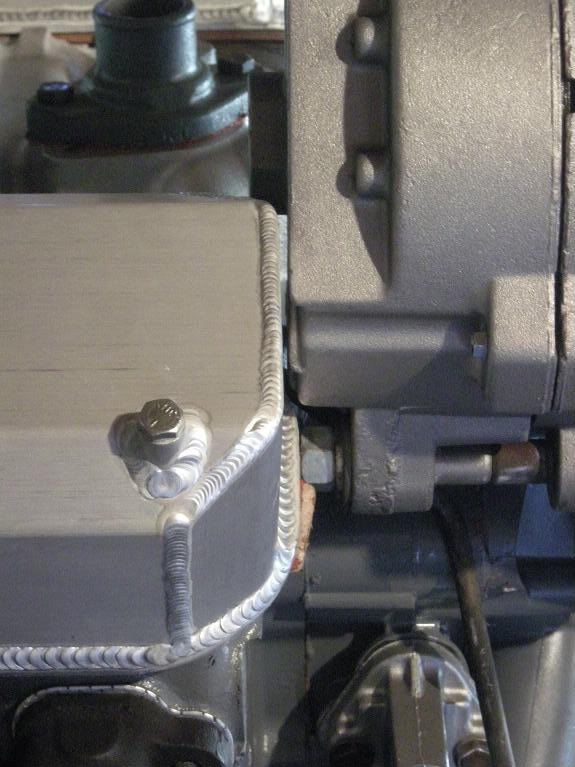 had to bend the adjusting bracket
also had to bend the dipstick tube to clear the bottom of the new alt. used a brakeline tubing bender to bend the dipstick tube
also pulled the seat belts and the bench seat again so i can POR the floor boards and prep for the heater install
it kinda sucked being in the shop in 100+ degrees, dads truck said it was 110 sitting in the sun.