This is my never ending project. 90 YJ, 4.6 stroker, GMTBI, built Dana 44 with Detroit, Ford 8.8 with a Detroit, 4.88's, 6 point cage DOM, tied in, 36" Irok's. 3 linked up front and SUA in the rear.
Plans are to link the rear. Pretty happy with a 36" tire so I'm going to stick right around there. I need new seats, those will be on the list too. Other than that It's pretty much ready. I'm sure eventually it will end up with 60's or something.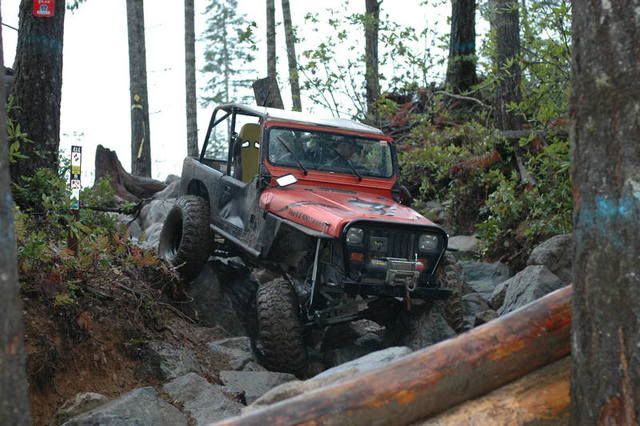 Anyways see you on the trail's..