I had the opportunity to ride with Merrick Graves .He is the one of the fine ORV Rangers for the Cle elum Dist. We started our day early 7am with a meet and great and safety meeting. I dont think I met anyone there that didnt have a smile. And seems like every one was excited to work that day.
My ride for the day. This was a mild built tj . The build was done out of donations from clubs and businesses.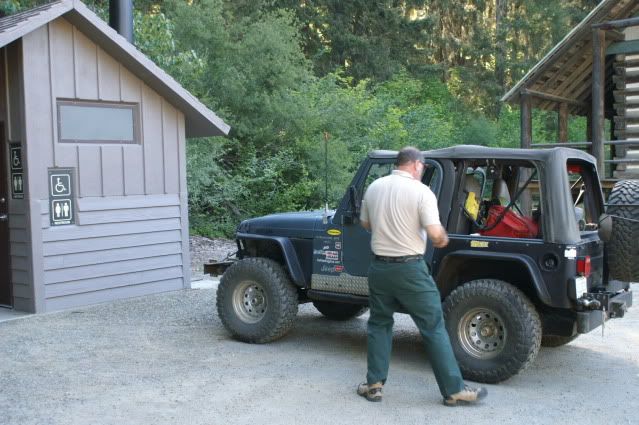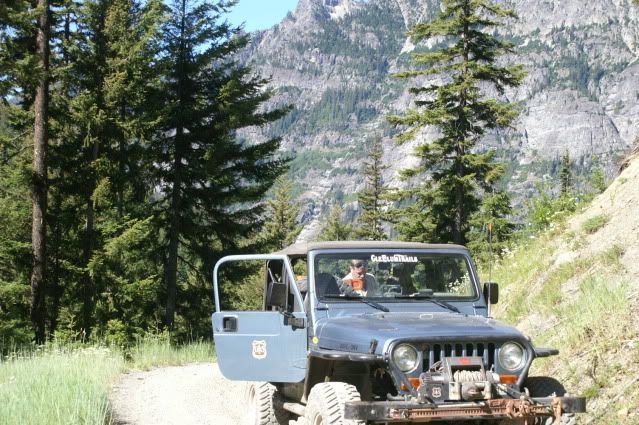 The area was pioneered by miners and this cabin originally was supposed to be a railroad station and office . But in 1913 the USFS bought it and used it for a Cle Elum dist. Headquarters and later down the road for a guard station.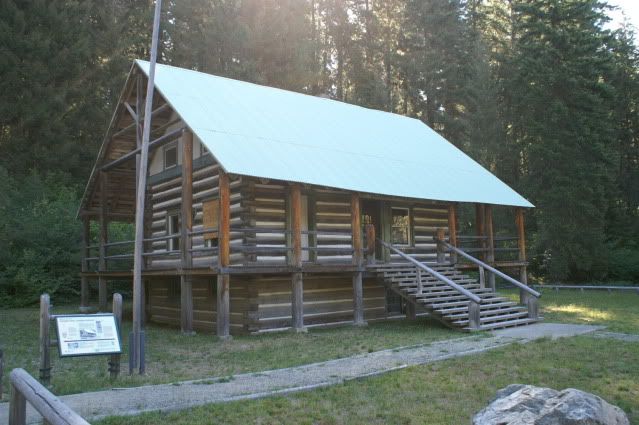 This area was the site of a huge avalanche and took trail crews 2weeks to cut the intertwined timber of the trail . It was dangerous work due to the spring poles!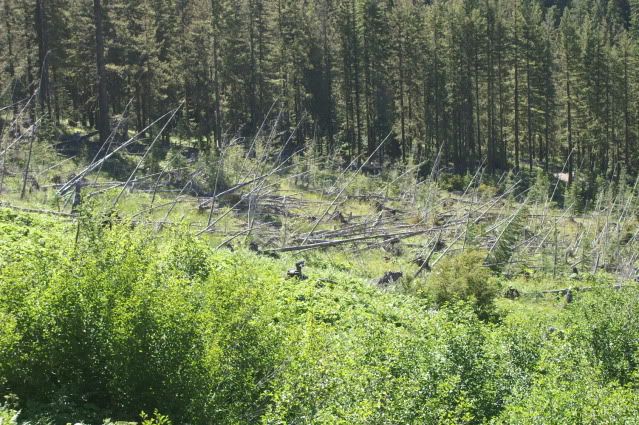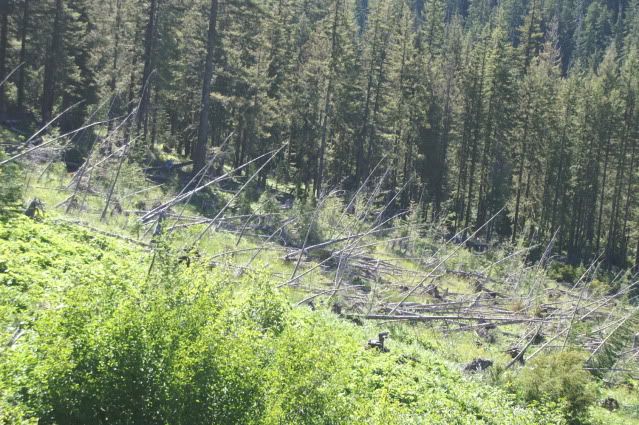 Some scenery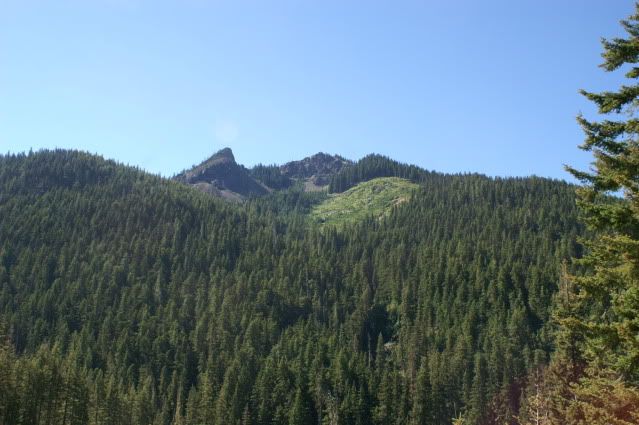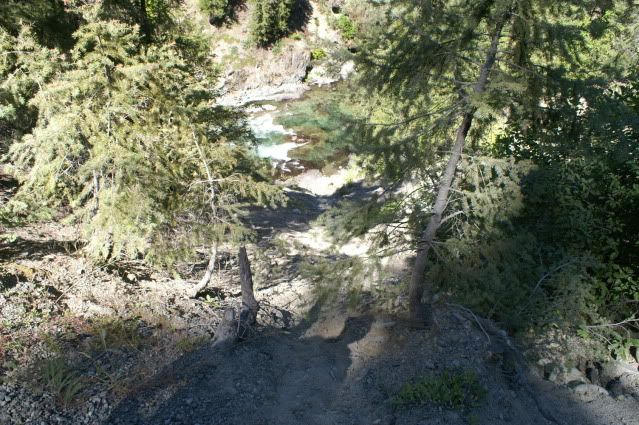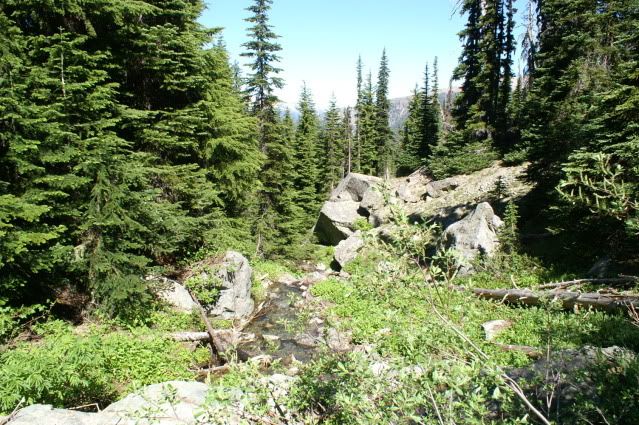 Galleger head lake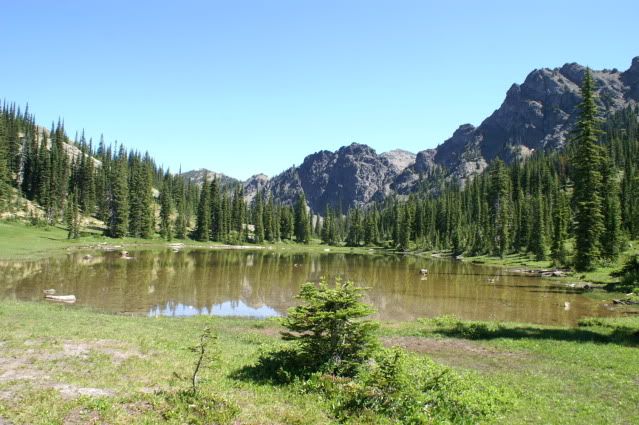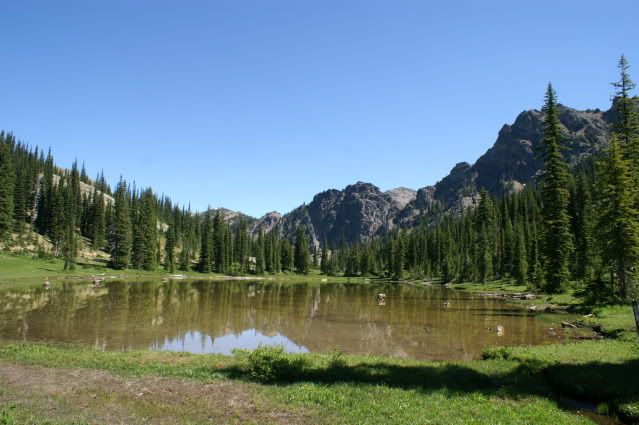 Then we headed up another trail . Cant remember the name right of . But on the way up there was some great views and a High mark bowl that the snowmobiles use.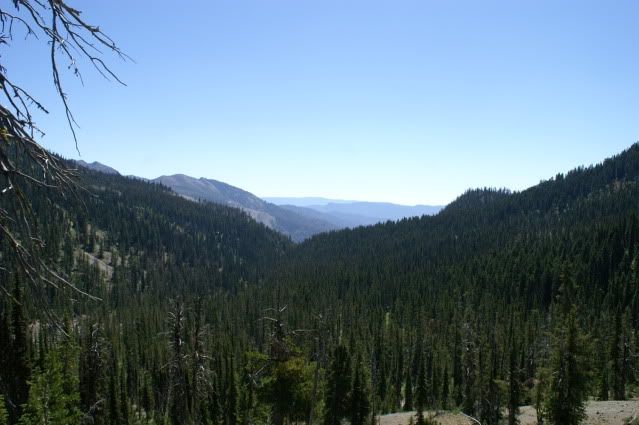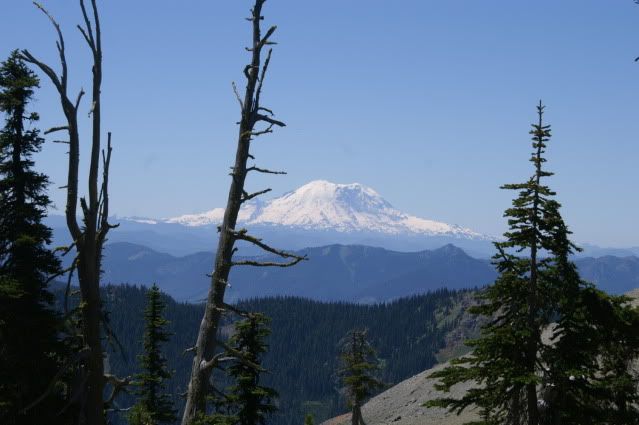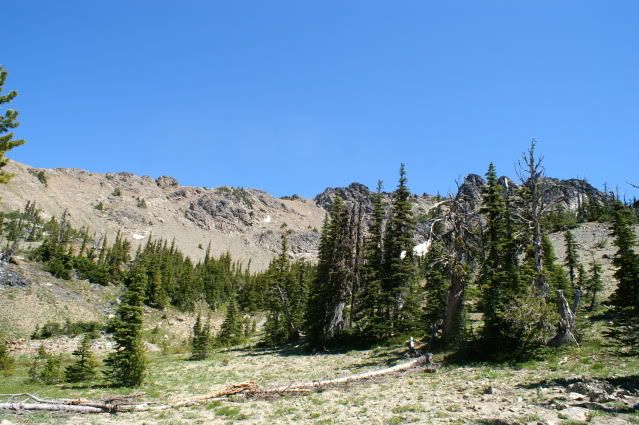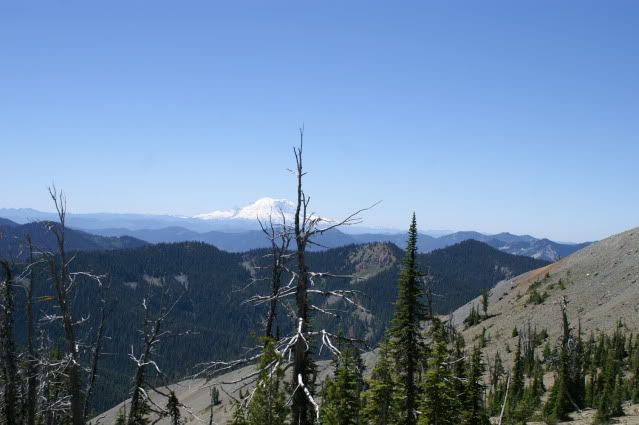 This was another trail that takes off from the lake . As you can see it dead ends. I asked if was a land slide or something and was told nope that was just the end . There is no sign of the trail picking up after this point. The F.S. has looked and never found a trace.
A unfortunate accident on the road to the trail.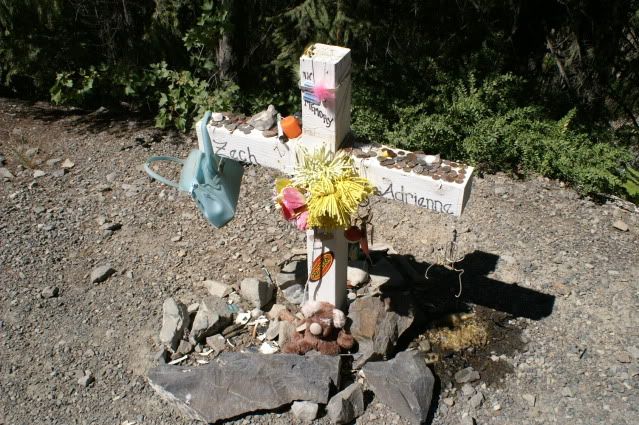 Can anyone identify this guy! I tried to get Merrik to write him a ticket
but He said it would make to much paper work . And the guy did have nice dogs.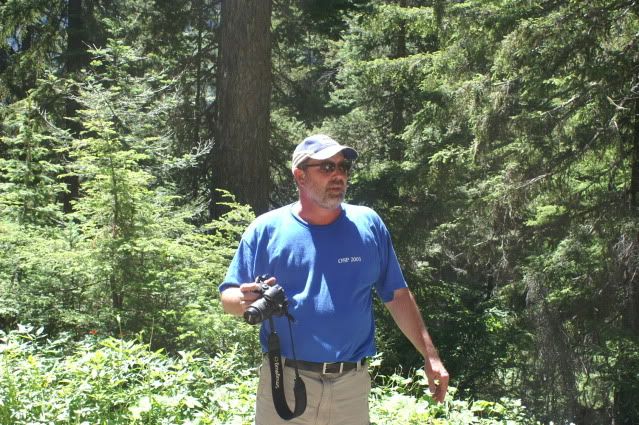 This was a great way to explore a area I have not been to . And Merrek was a excellent trail guide . It was a nice experience to see the trails through the windshield of a ORV Ranger.
Thank you Merrek Graves and every one in the Cle elum Ranger Dist for a memorable day!