This may not be a wheeling or racing report, but it shows other things the PNW4WDA clubs do.
Since this event is coming up next weekend, I thought I would share last years report. I hope to see all of you there. :Ceg:
Spanaway Moonshiners Jeep Club
26th ANNUAL
4 X 4 Offroad & High Performance Swapmeet
March 9, 2008
On Sunday March 9, 2008 Icesis and I went to Puyallup for the Spanaway Moonshiners Swapmeet.
There were a lot of great deals. Here are a few pictures I took.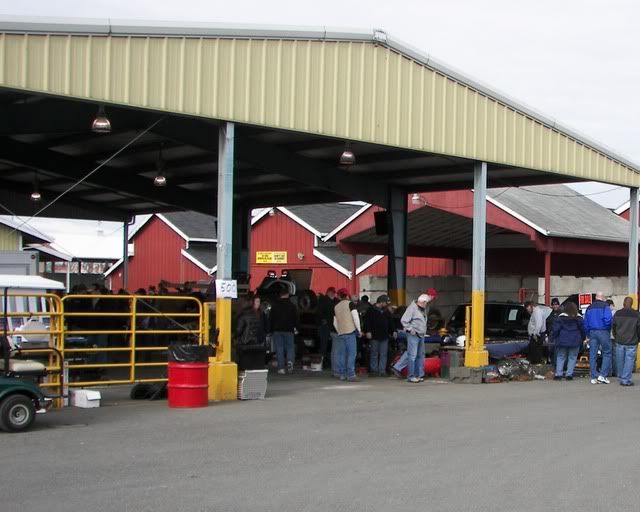 There were a lot of venders. We saw Benw's booth and then Redneck1980's.
It took us a long time to get across the to the 4wheelingplus.com booth. Here are some pics of the crew.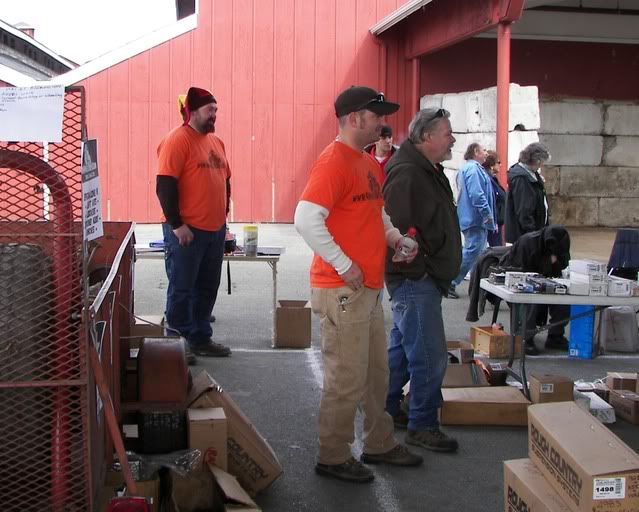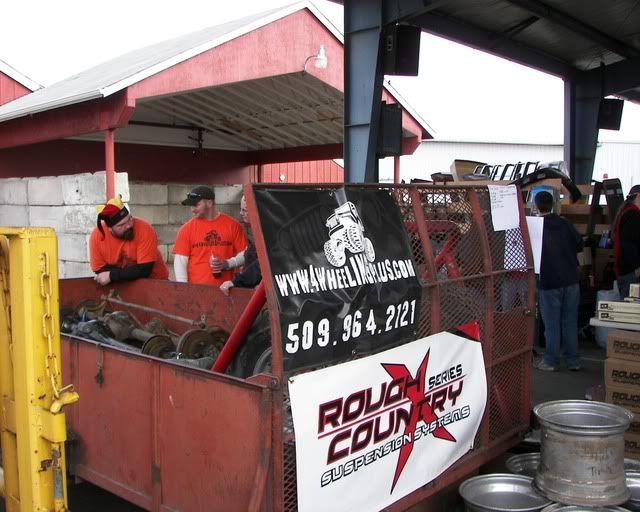 Ron aka "4wheelingplus.com"
raistlin442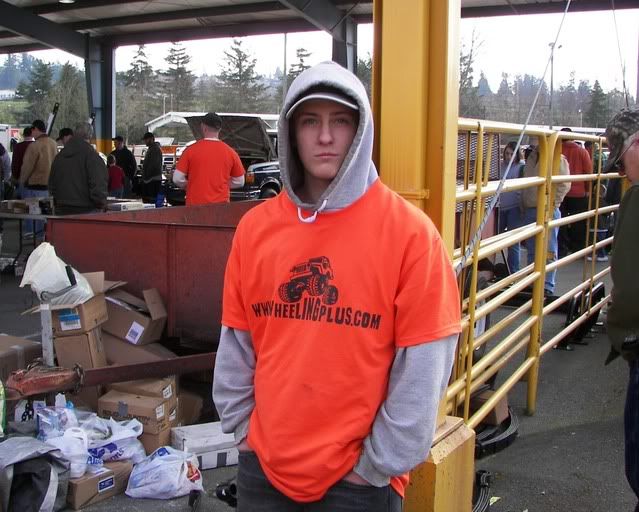 I don't remember the guy on the left's name. CentralGrand is on the right.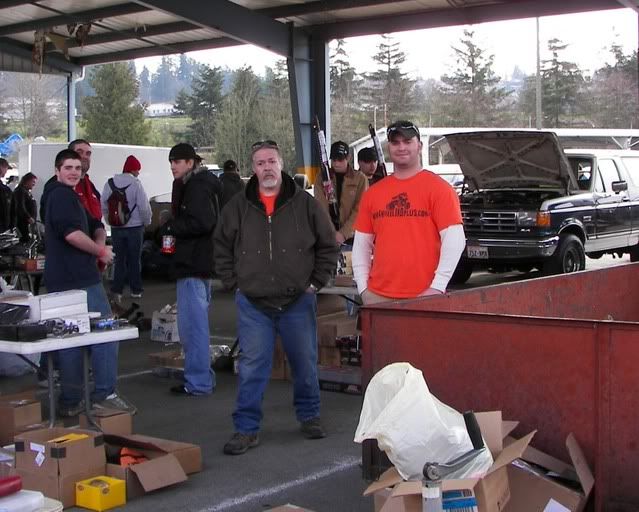 Heading back across to look at the stuff we missed.
CentralGrand skipping out on work.
Cool Monster trucks.
We went back into the big building where we had saw some great deal on 100w off road lights.
Icesis bought 4 for $60.
Next we headed over and talked to Wildman at the
Shindig Wheelers
booth.
He is a very cool guy. He needs to put his Jeep together and wheel with us.
Next stop was at the Jeeping Nomads Jeep Club to meet Ron Rutherford.
We talked a little about the Ahtanum. He is a very nice guy.
I hope to get to work with him on some of the Ahtanum projects.
On the way out we talk to Avanteone from
PNWJeep.com
. He is the guy will the cool race car trailer.
This is a cool old truck.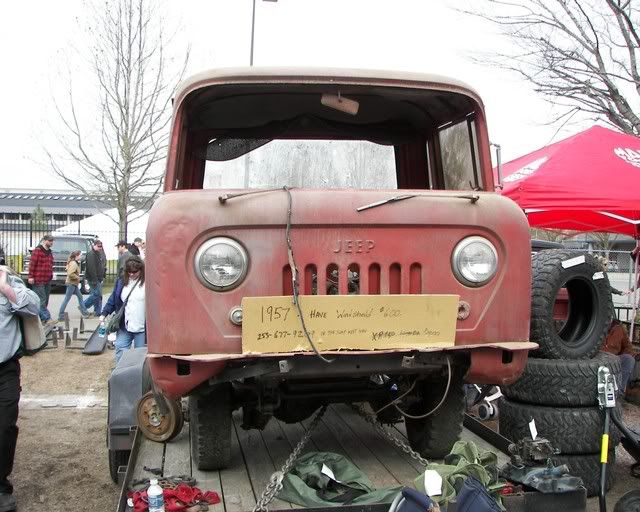 I was glad to see how big the swap meet was. I got see some friends and meet some new people.
This was a very nice event. I will be back next year for sure.
I did not find anything at the swap meet I just had to have but I did get some other cool stuff from my trip over there.
My brother made these cool things.
Fish bottle opener and license plate frames.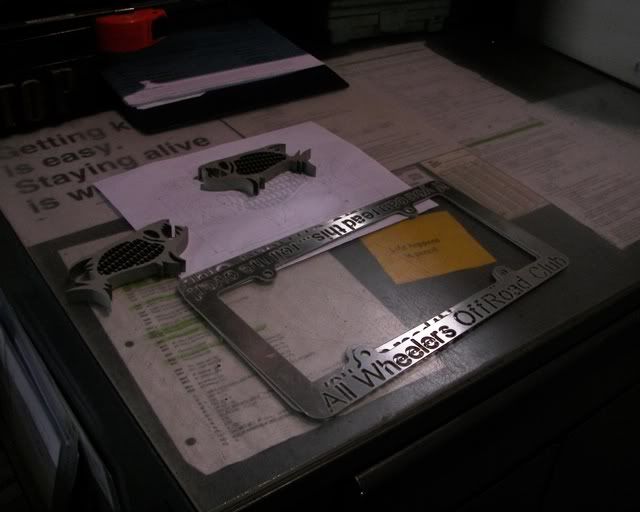 Weld on bead locks and AWORC logos.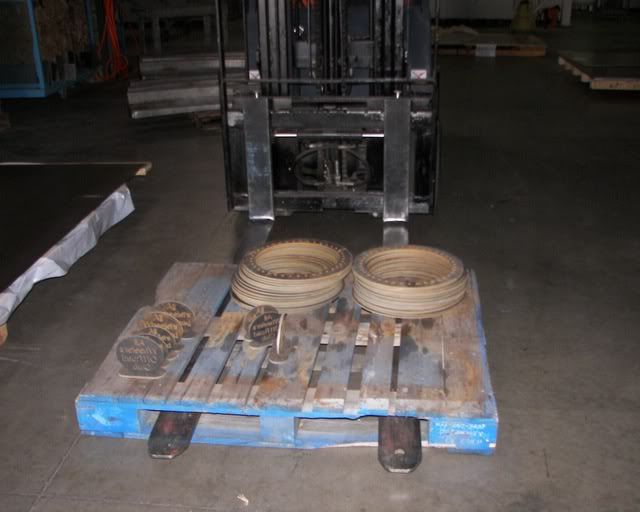 Wrapped up and ready to go.
I bought 99 a scooter for $200.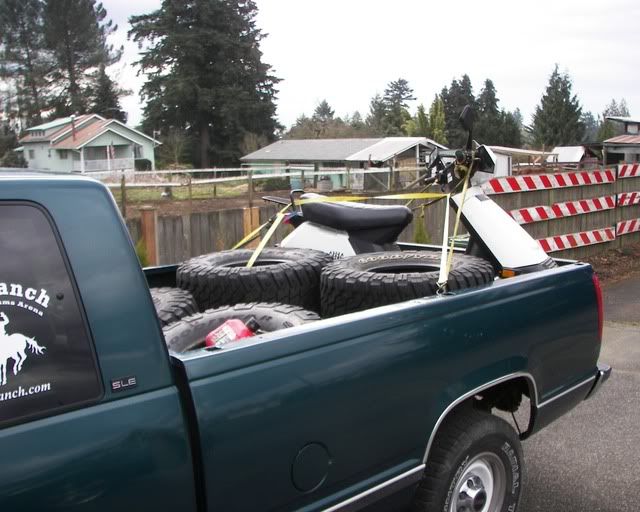 I bought these MT/Rs for $300.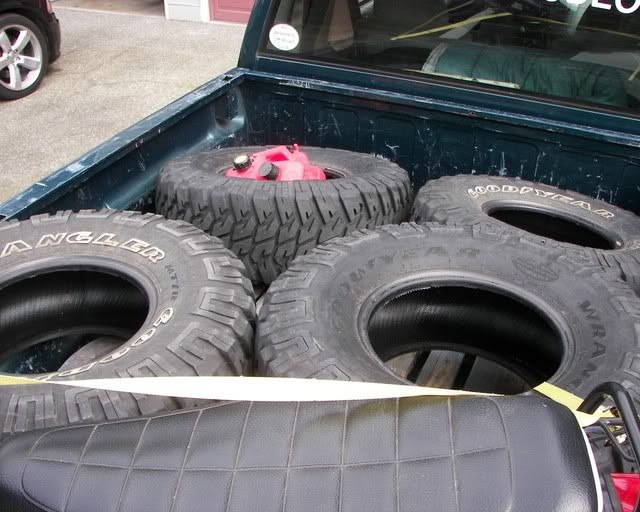 My brother also gave me more power coated AWORC logos, two car seats and some gas cans.
I had a pickup load on the way back.
This was a very fun trip. My brother and his wife were great host.
Thank you Icesis and Barbie.