Well my TJ has been thru a lot in the time I have had it. Here is what I started with.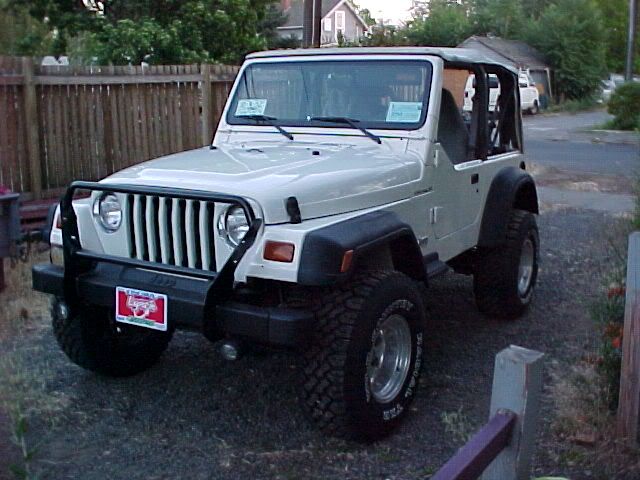 I bought it in Sept of 2002. It had a Pro-Comp Stage II 4" lift kit. It had never been off-road before I bought it. Funny thing is it ran around Yakima with 33X14 Boggers. The gal that owned it just like the way it looked.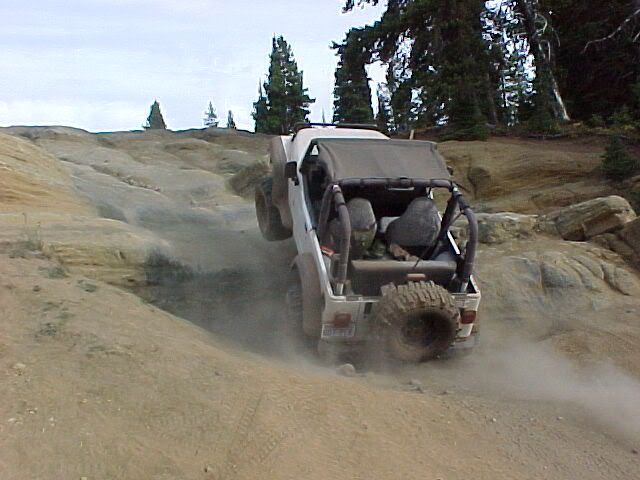 Then I got deployed to Iraq in Oct 2004. The Jeep sat while I was gone. I come home early due to being wounded. I had the Jeep parked right outside my window so I could look at it. As soon as I could drive it (which was before I could walk BTW) I took it down to Swabbies and had 35X13.50 tires installed. Then I picked up a Tera Flex long arm kit & Tera Low 4:1 kit & a 2LO kit. The Jeep stayed like that for a while.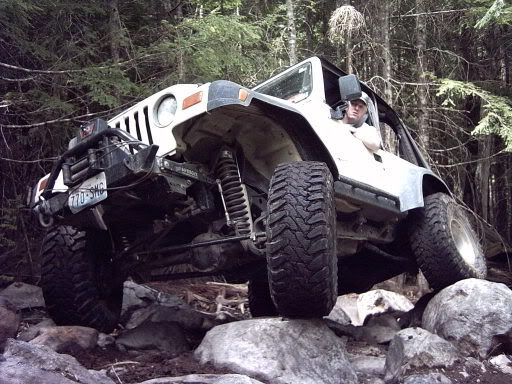 Then I got a wild hair up my BUTT and decided I wanted to build a Jeep I would wheel for the next 20 years.
I started with a V-8 swap. It is a 1999 Dodge 5.2L from a Dakota. I am running a 4 speed auto behind it.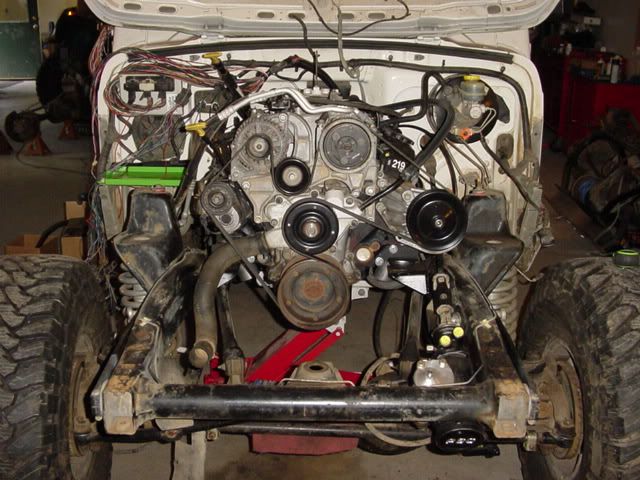 I wanted more gear selection so I ended up with a STaK's Monster Box t-case with 3.05:1 & 5.44:1 low ranges.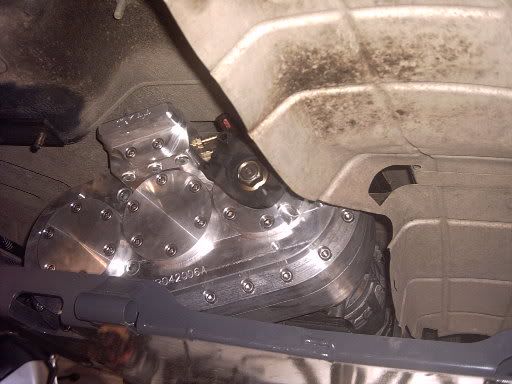 For the front axle I built a Ford HP44 axle narrowed to Waggy width so I can run off the shelf axles.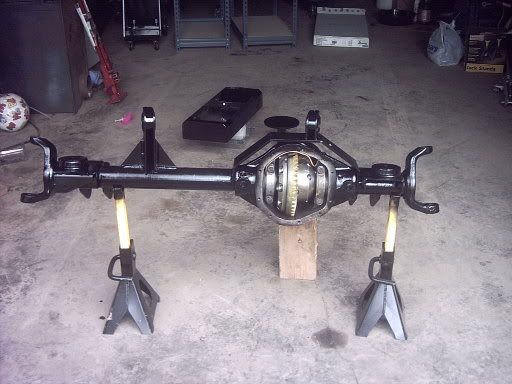 Rear axle is a Tera CRD60 HP custom axle. Both axles have 5.13 gear, ARB lockers and CroMo axle shafts. The front axle also has Longfield 300M u-joints.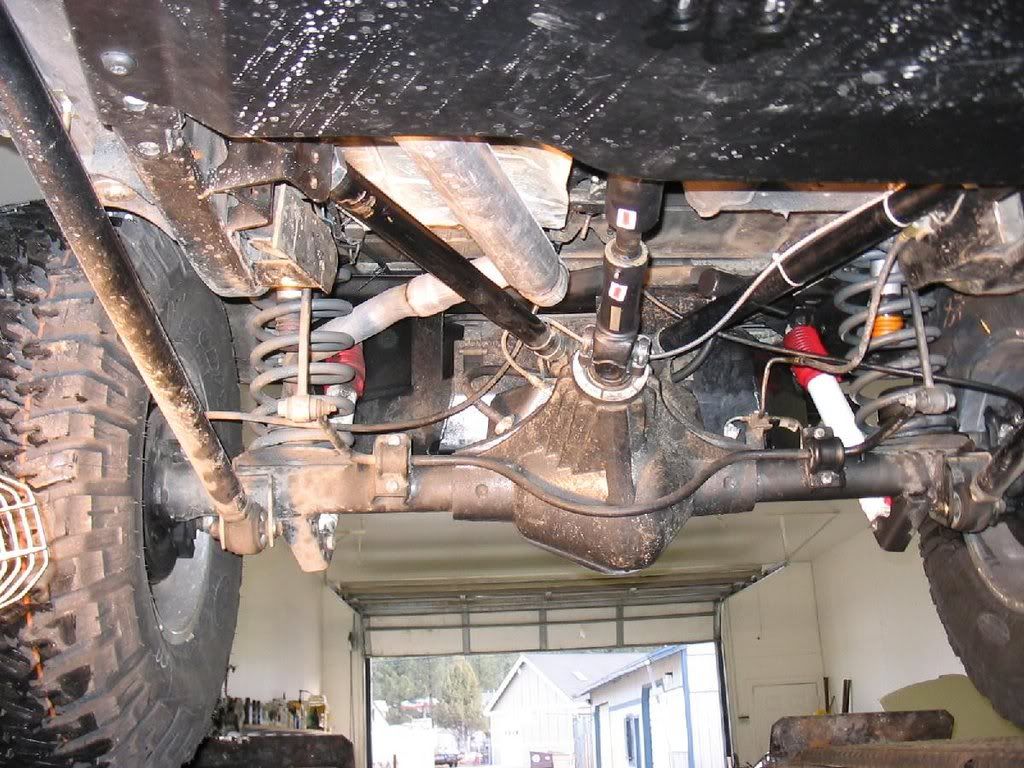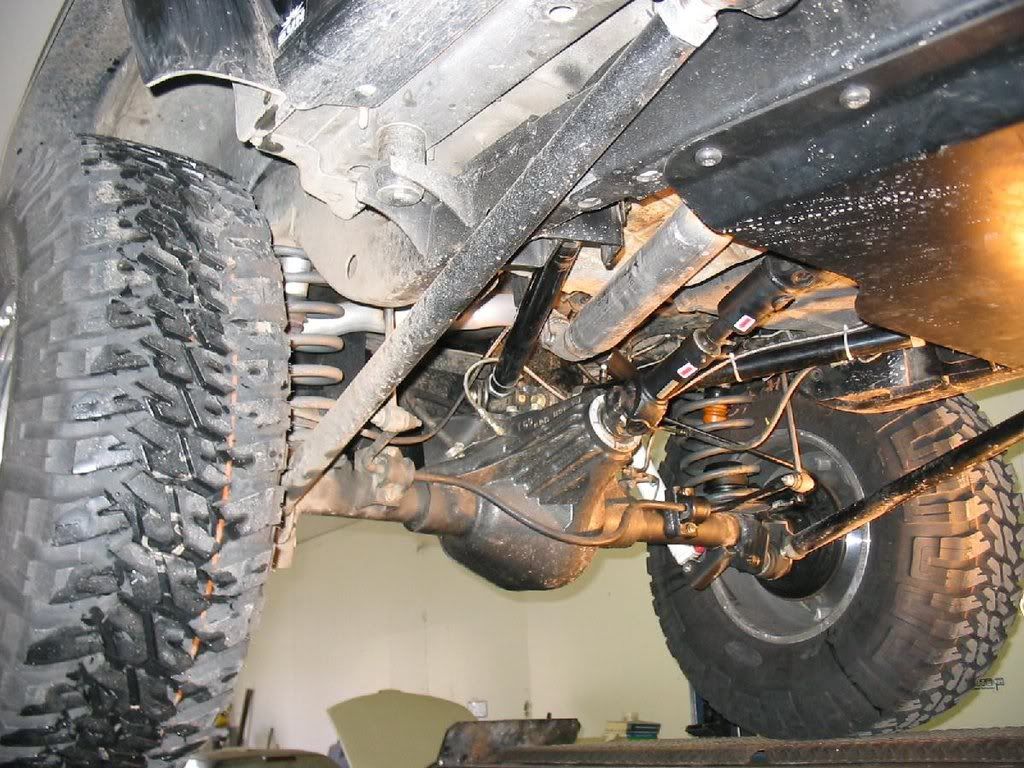 I liked the design of the Nth Degree longarm suspension they had for the TJ so I went with that kit but with a twist. Instead of running coil springs or coilover shocks I decided to run air bags in a kit from Off-Road Only called the AiRock kit.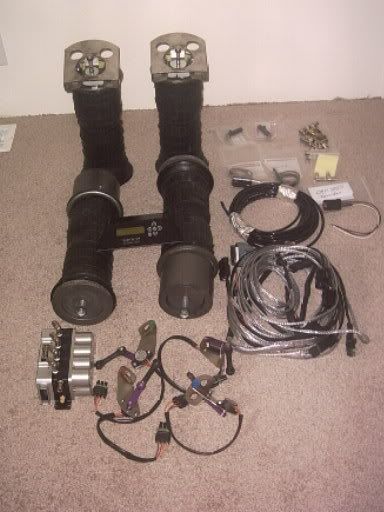 I have Posion Spyder front tube fenders and rear crusher corners with tube flares.