1993 GMC Sonoma, Extended Cab, 4x4, Auto 4.3LV6 (Vin W)
Yes, VIN W. Vortec baby!
Just after I bought it.
Parked in front of my parents house....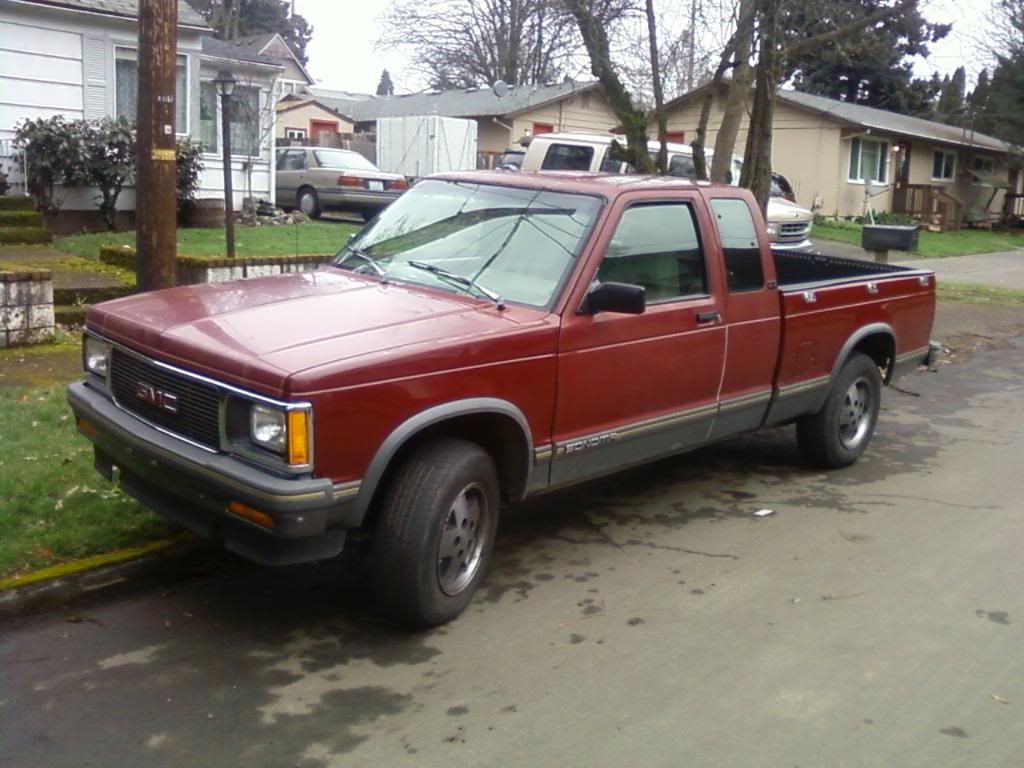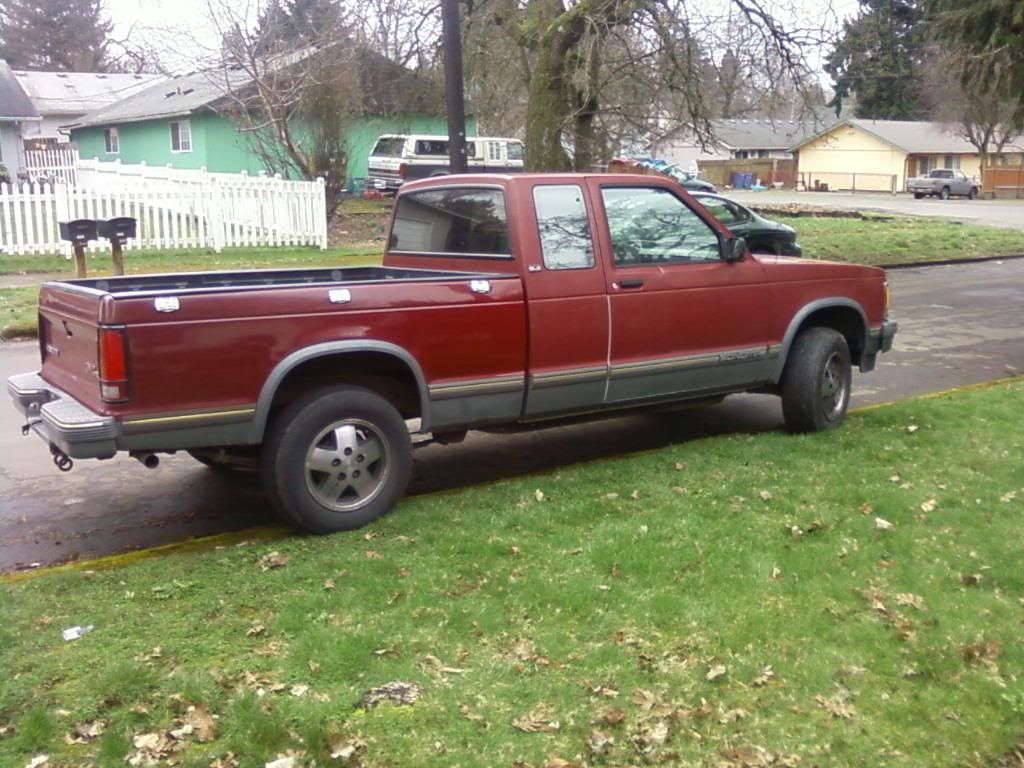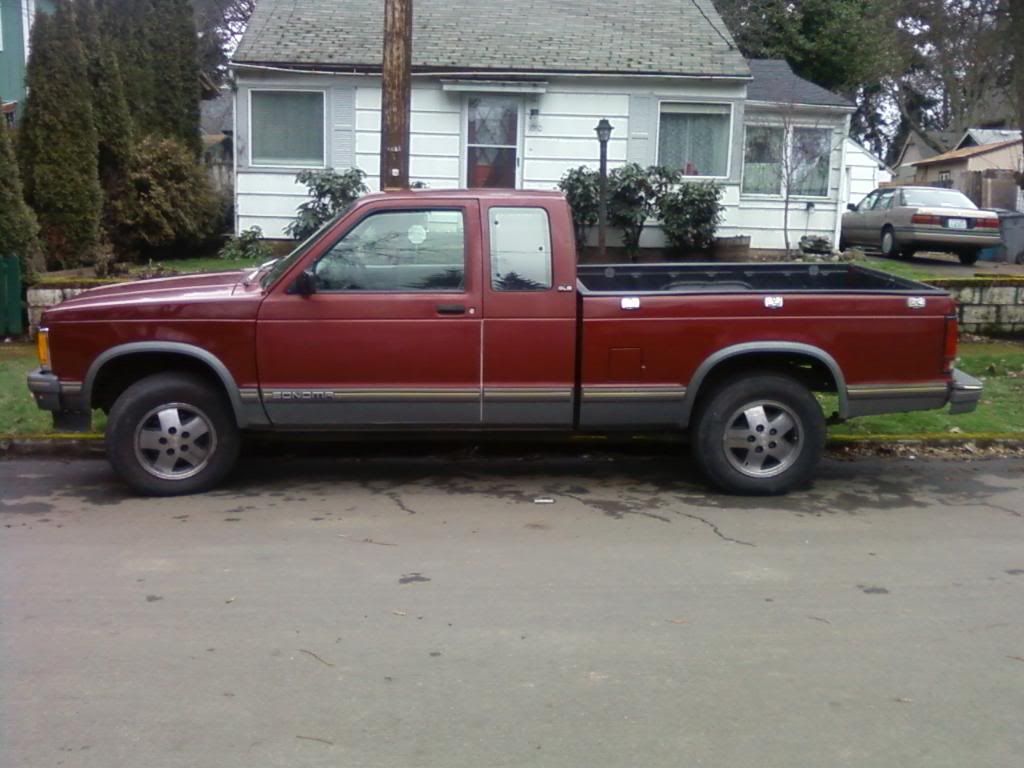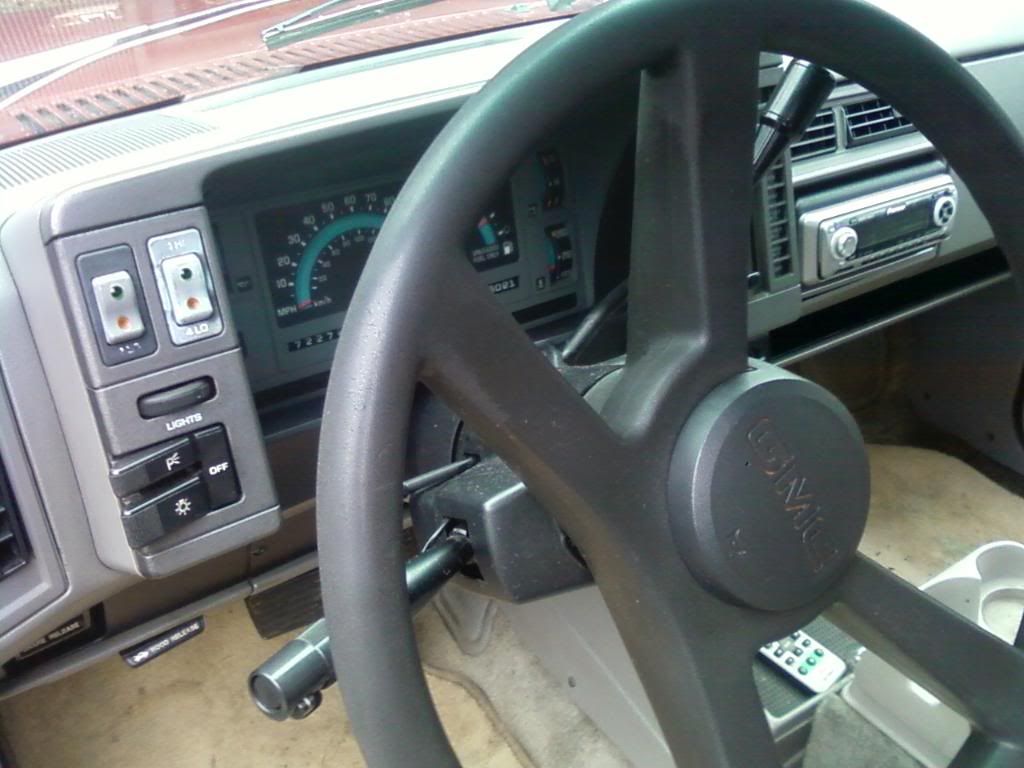 One transfer case switch is a filler. It's good, but acting as a filler for the hole....
It has some quirks, but runs and drives beautifully!
I need to get the passenger side window motor rebuilt as it's a bit slow. The switch for that window also needs to be replaced, as it is broke(The toggle part came off, leaving the small actuating tab), the driver's window has a "catch" about an inch from the top, so I need to pull it apart and fix it. The Front Driver side outer CV boot is torn, so I need to deal with that. There is no clicking or funkiness with the axle, plus no rust and grease is still in it, so it hasn't been open long....