JR Gaylor does an annual New Year's Run on the busywild.
Elbe had unusual amounts of snow this past season, even getting to the campground was quite a struggle.
Brad, AKA Yotakid, had a little incident on the way up. His trailer slide off the side of the road with the trail rig still on it. JR secured his Explorer to a tree and was unable to winch the entire package out of the ditch. That's Jaydog walking beside the UNSAFE use of a winch 8O
Brad had to unload the trail rig in order for them to get the tow rig and trailer out of the ditch.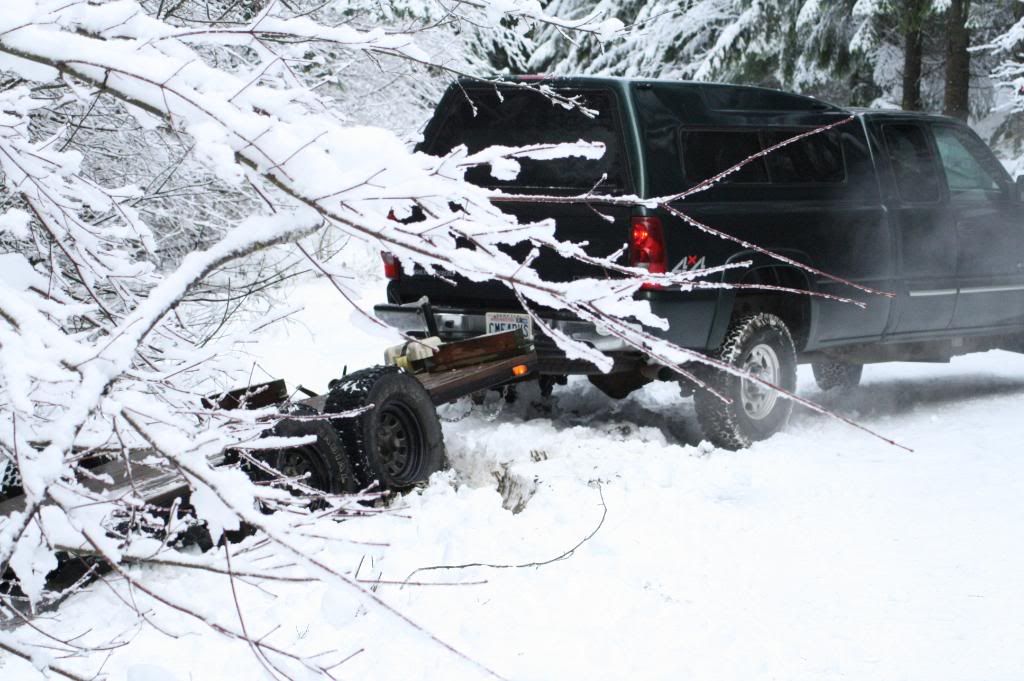 So now the trail rig was WAY back in DEEP snow and it needed to get out.
He was moving nowhere under his own power so the winch came out quickly in order to get him back on the road.