Tillamook State Forest Trail Gates Closed for the Season
1) University Firepower (first section)
2) Airplane
Just wanted to get the information out that the green gates for University Firepower and Airplane have now been closed for the season.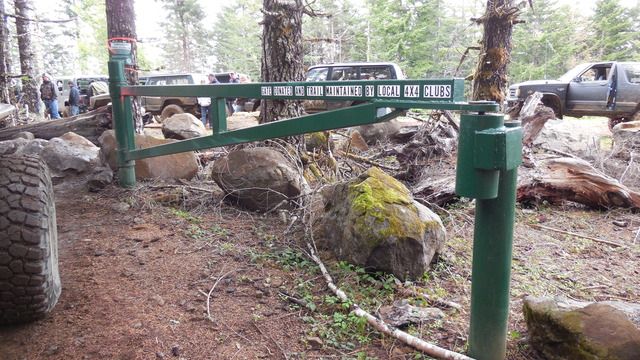 These closures are triggered by the rainy season in the Pacific Northwest in an effort to control the erosion and minimize costly damage to these beloved trails.
These gates were financially supported by Piston's Wild Motorsports, Cascade Cruisers and the Pacific Northwest 4-Wheel Drive Association and these entities stand behind ODF in the decision to close these trails seasonally.
Please note that these gates were built and installed by two local off-road groups (Piston's Wild Motorsports & Cascade Cruisers) in cooperation with ODF and that the closure is supported and encouraged by these groups.
Those same off-road groups have adopted these two trails and assist ODF with maintenance of the trails.
It is important to note that these clubs sometimes do maintenance on these trails when they are closed - so if you see them out there on the trails please remember that they are working on your trails so they will be ready to go for next season.
The trails will re-open in the spring as soon as we are clear of the rainy season. It is also possible that they will open earlier if there is an unusually dry winter...
Please enjoy all of the other trails that are open and available to you in the Tillamook State Forest this winter.
Please be safe out there, don't wheel alone and respect our playground at all times.
If you have any questions, please contact ODF:
Jahmaal Rebb
Off Highway Vehicle Specialist
Oregon Department of Forestry
Tillamook State Forest
Forest Grove District Office
801 Gales Creek Rd.
Forest Grove Oregon 97116
503- 359-7463
Jahmaal.Rebb@oregon.gov