We decided to met up with the Oregon Bush Hackers (internet club) for the hangover run. We meet in Toutle at 10:00am and left from there to a old log sorting yard to unload our rigs and head up. This was our first time in this area, so we were a little worried about leaving our truck and trailer there. When we got to the sorting yard there were over 30 to 40 tow rigs parked. It looked like a busy weekend at a staging area in Naches.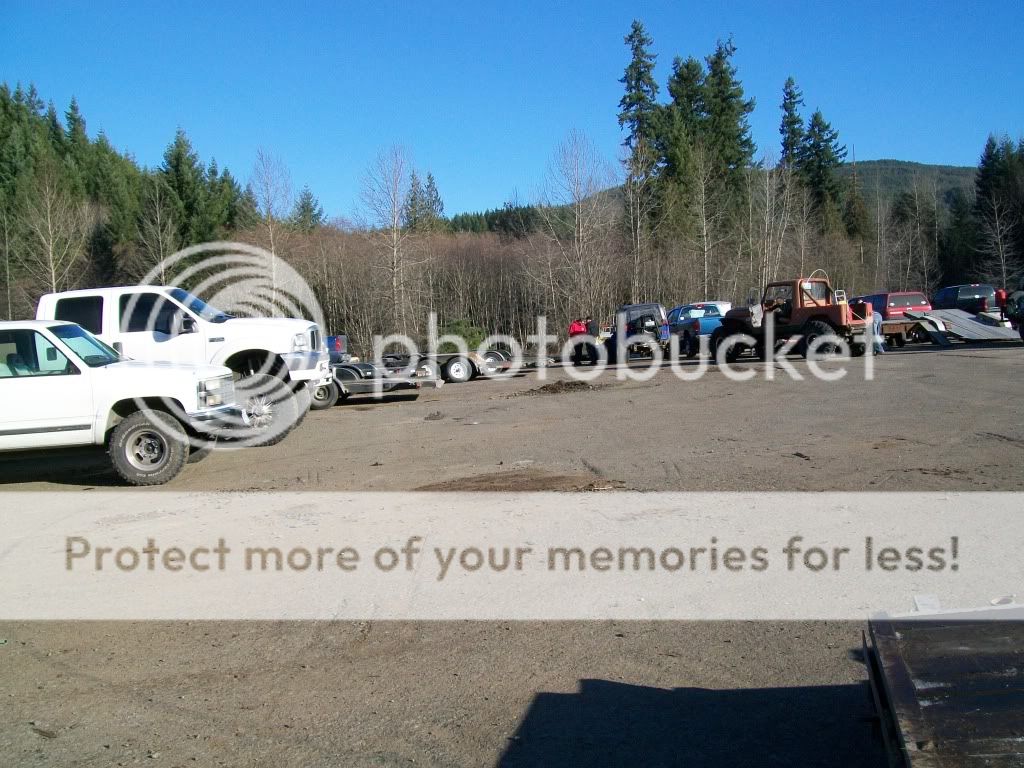 My nephew Payton waiting for us to get ready
We had 12 rigs in our group. Here we stopped to play in a rock pit.
Heading on up the road to get to the deeper snow.
Payton taking a little nap.
This pic is a little fuzzy but, we got to a spot they call 5 corners. There was a ton of people just hanging out and standing around many campfires.
Randy Watson going down the road.
Myself and my wife.
Keith Watson
It was a great day. If you look in this photo you can see Mt St Helens in the background.
We got all the way up to where we were breaking trail. The snow was over 3 feet deep and most all of it was powder. It made for a hard time.
We stopped for a little bit to get out the inner tubes and do some sledding.
Payton going for a walk in the snow.
Even my 38 inch tires were having a hard time in the snow.
All in all we had a great day. The weather was good and nobody had any breakage.
__________________
Marty Tilford
Region 3 Director of the PNW4WDA
Vancouver 4 Wheelers Vice President and Treasurer
Proud PNW4WDA member since birth (40 years)
2005 Dodge Ram 2500 tow rig
1946 CJ-2A trail Jeep
1946 CJ-2A race Jeep
Comp #3500
1976 CJ-5 Hunting Jeep/ Daily driver
1-360-600-5300
www.vancouver4wheelers.net