Everything needed to flat tow a TJ. All this stuff I purchased new, in new condition, and used for 3 seasons. Works great.
Roadmaster Frame mounted 1424-1 XL removeable brackets-
Roadmaster Quick disconnects -
Roadmaster Quick connect safety cables-
Roadmaster Tracker folding towbar 5000# capacity-
Safety chains-
Magnetic bumper lights-
I spent close to $800 for all this stuff. I would like to get $325 for everything.
I have a car trailer now, so it's just taking up space in the garage.
Everything is removeable except the two little receivers shown under bumper. Towbar mounts lower than bumper. Improves stability, and keeps tow rig riser to a minimum..especially on lifted Jeeps.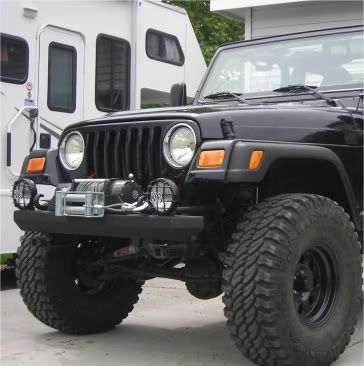 Located in Tri-Cities