Safety Symposium - Valley Mall in Union Gap April 17 & 18, 2009
So on Wednesday Ceg gets word of a Safety Symposium going on at the Valley Mall in Union Gap and is told that ORV Trail Watch should set up a booth for Friday and Saturday. So since he was going to be on a trail run he called me up and asked if I wanted to check into it and possibly attend to represent what we do. Since I was standing in Reco's Gurl's driveway in Buckley while talking to him about it, I decided to kidnap her and drag her over the mountains. I figured if I had to sit in a mall all day - she had do it with me......er......I needed my assistant, yeah.....that's right.....I needed her help.
So Thursday we scrambled and put things together for our booth, we made up some fliers, grabbed some safety gear, some pictures, some stickers, we made up a book of information on the different trails, and I compiled a slide show of wheeling, clean up, and work party pictures and put them to music. Unfortunately I couldn't convince my hubby to let me bring the truck with us, he wanted to do some more work on it. I finally crawled into bed at 2:30am Friday morning - only to get back up at 6:45. So we threw everything in the car and headed to Union Gap, I dropped Reco's Gurl off at the mall and headed to Ceg's to get the banner. At this point we still weren't sure what a "safety symposium" even was.
So what is a Safety Symposium??
Pretty much a safety symposium is a way to let the public know what we do and provide information to them on ways to either help their families or ways that they can volunteer to help the community.
Now to be honest......the last thing that Reco's Gurl and I were really excited to do, was spend two days in a MALL, stuck in a booth. BUT WE ARE SOOOO GLAD WE DID IT!!!!!
It was put on by the Yakima County Block Watch program.
Also in attendance was:
WA State Patrol
WA State Liquor Control Board
Yakima County Sheriff
Yakima Police Department
Yakima Gang Unit
Moxee Police Department
C.E.R.T - Citizens Emergency Response Team
West Valley Fire & Rescue
K-9 Search & Rescue
Men Against Domestic Violence
Yakima Police Athletic League
National Crime Prevention Council
Country Buffet
and many others.
Not knowing what was going to happen or who was going to be there Reco's Gurl and I planned for the worst. We brought books to read and Phase 10 and Skipbo cards and our laptops in case we got bored. All we knew is that we were going to have a table with a plug in and two chairs and that it was going to be a LONG two days at the mall.
Little did we know.......ORV Trail Watch was going to bring a lot of attention.
Friday 75% of the people we talked to were some sort of Law Enforcement or Fire Department or someone else with a booth there along with us. The most common questions we were asked......."Are you a part of the Department of Natural Resources?" and "So what kind of club are you?" So we explained over and over what ORV Trail Watch is, what we do, and who we work with. Which in turn generated even more interest in us. Saturday the interested group turned into the customers of the mall, with the others who had met us the day before stopping in to say hi and see more of the pictures that we had with us, or even to share a story or two. It was funny to watch as people would walk by and the pictures of the slide show catching their attention causing them to stop and watch for a few......which would prompt them to ask questions and cause them to leaf through the trail book. We lost count of how many times we heard as they looked at the pictures.."hey, that's Lt Murray, I ride my dirtbike or quad there!". Or "My (insert family member or friend here) does that." But the comment always turned into stories of past rides, current builds and lots of questions. We handed out quite a few flyers and candy for the kids.
All in all, what we thought was going to be a long two days sitting bored behind a table at the dreaded mall - turned into two days of hearing great stories, passing on information and meeting some great new people. We were asked to return next year to join the fun again, which we gladly accepted the invitation.
Although next year we know what to expect.....and we have big plans for our booth and an additional area out in the parking lot. Hopefully we will have a few more members down there also!!
Here's some pics...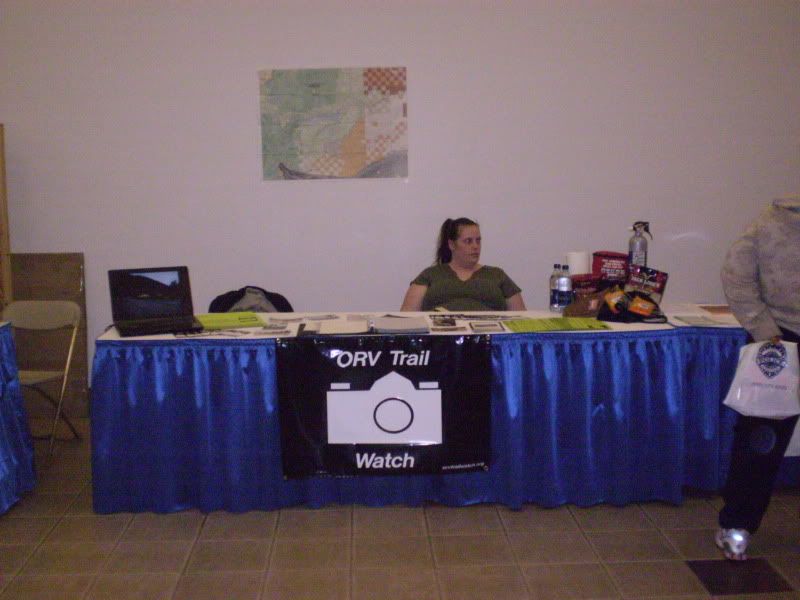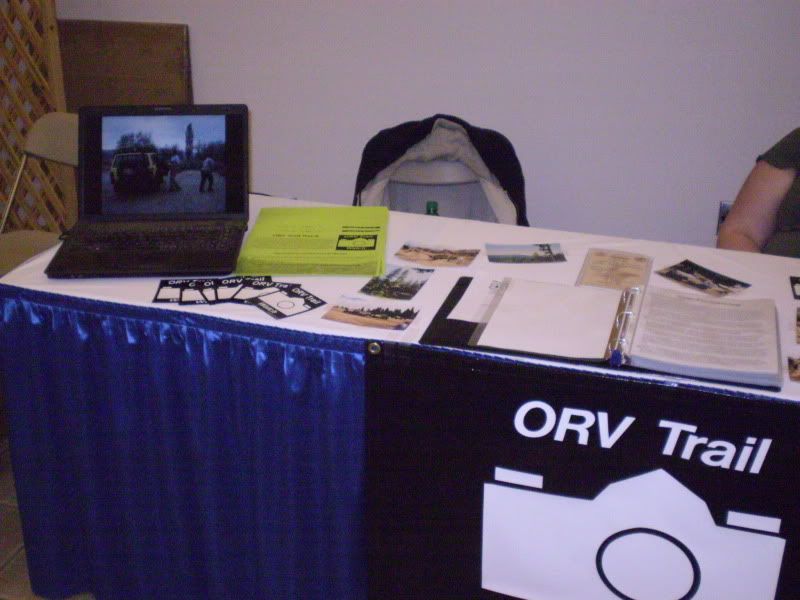 We were able to pick up another map from the Yakima County Sheriff's Departments booth.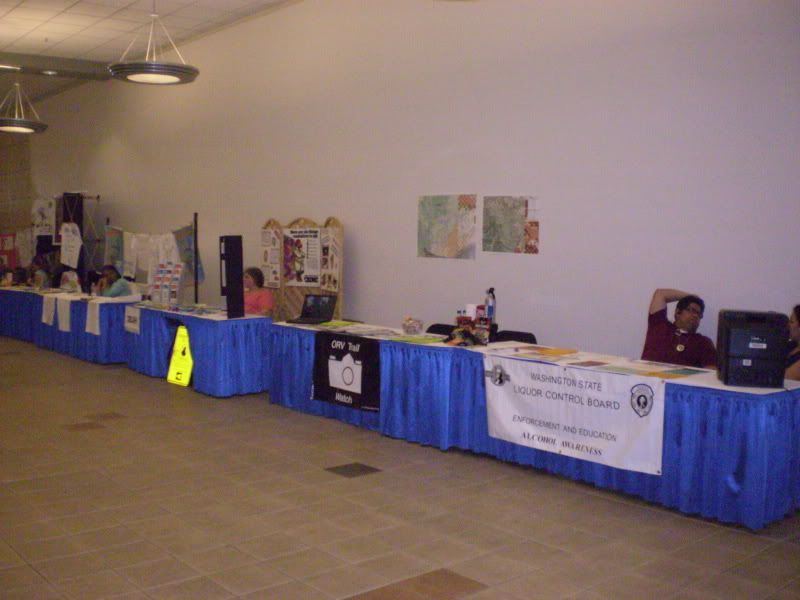 Looking down the hallway
Some other booths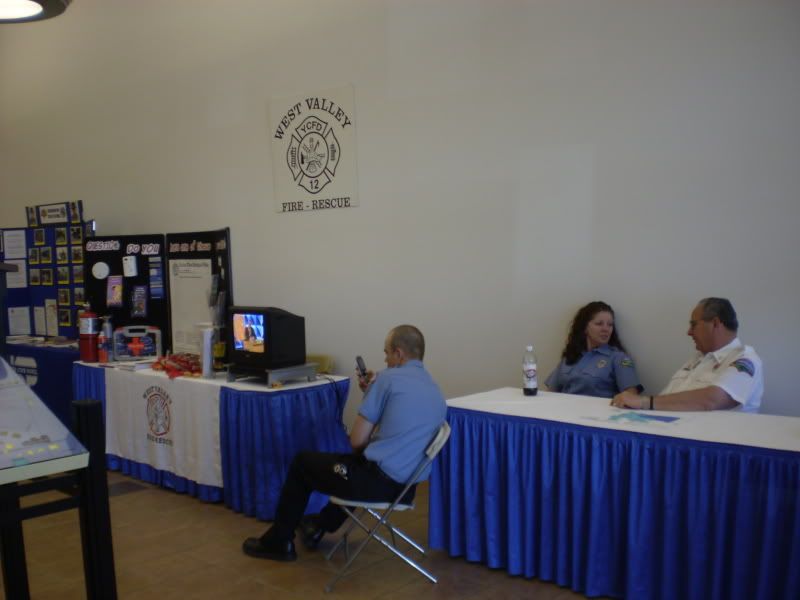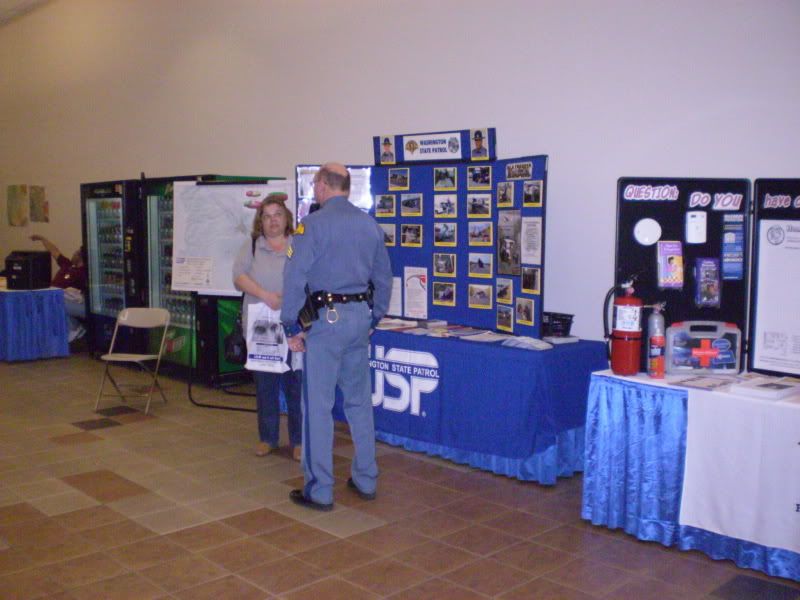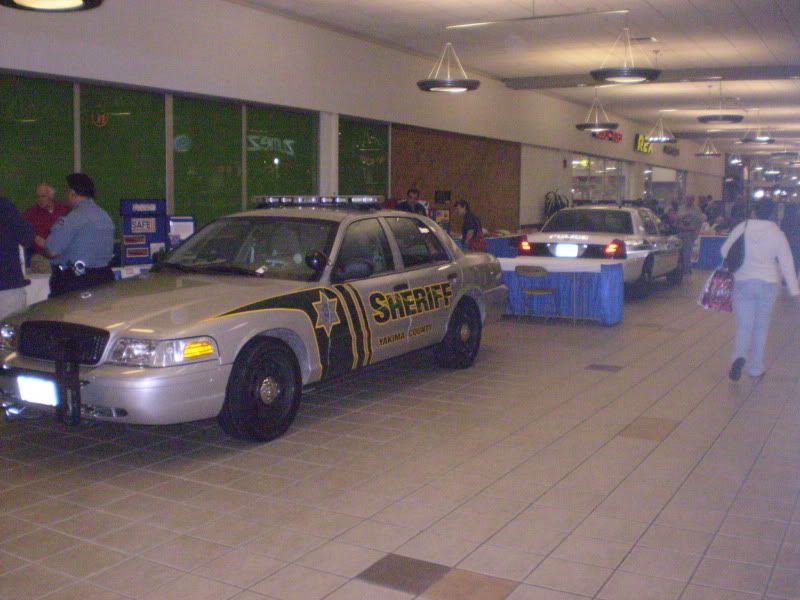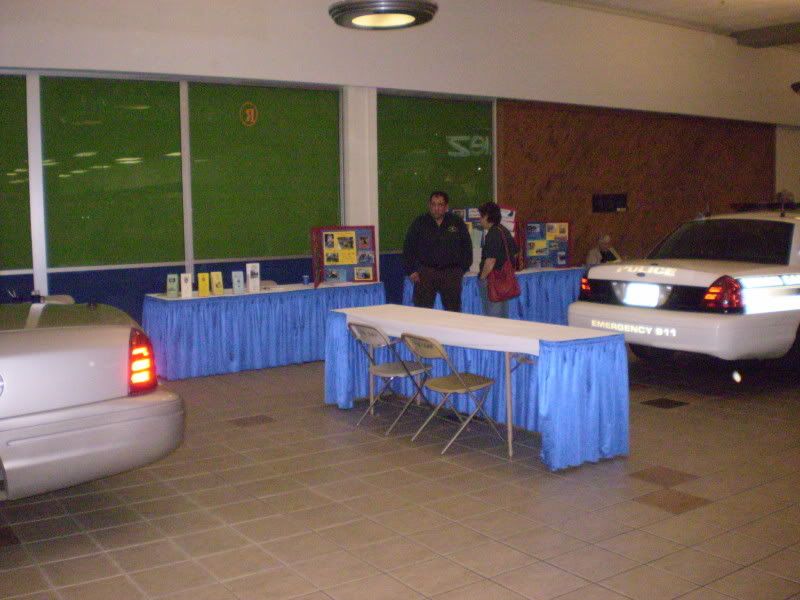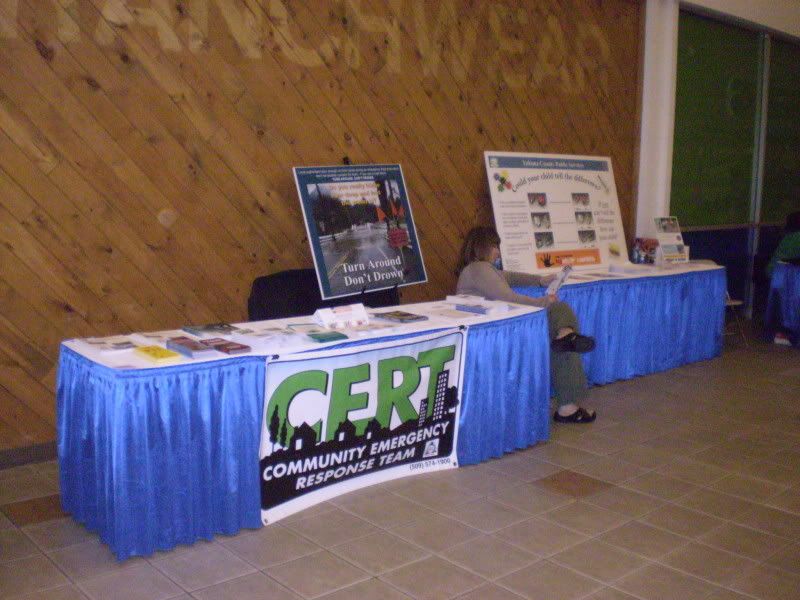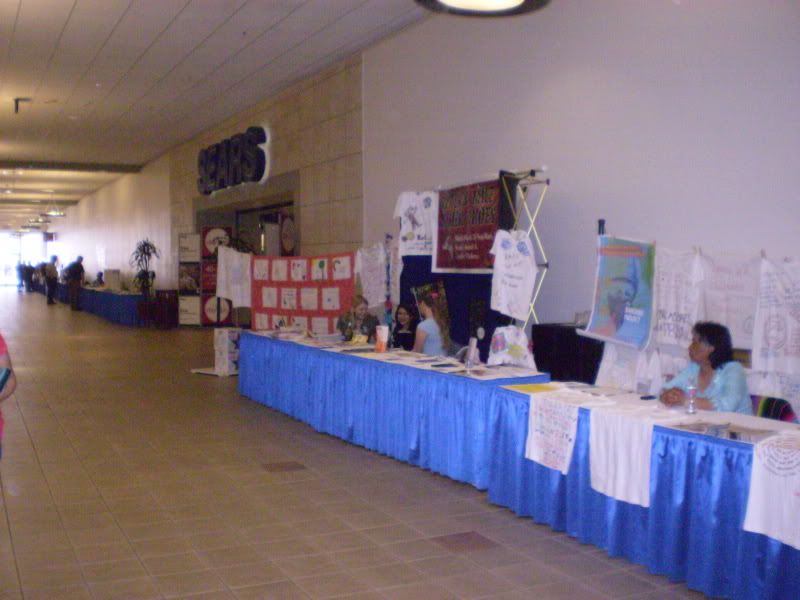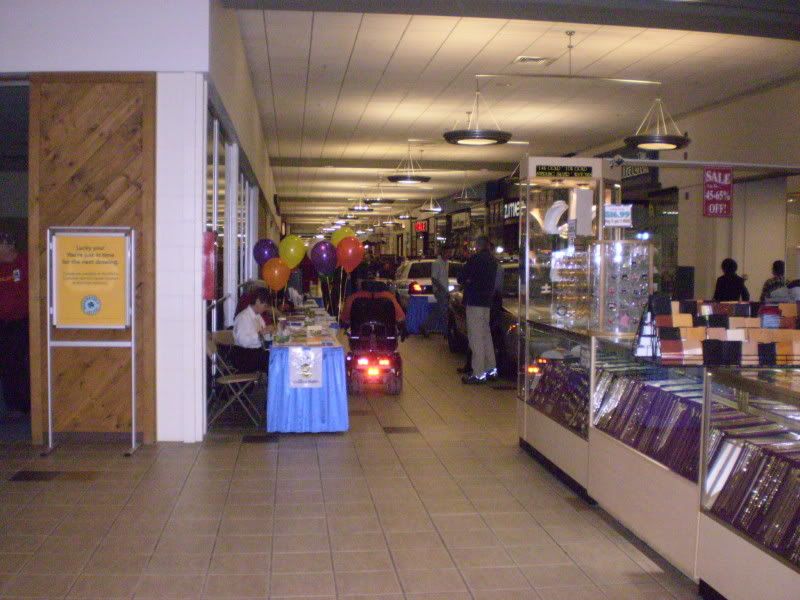 Outside was kind of boring this year, but the kids had fun checking out the firetrucks and the train simulator.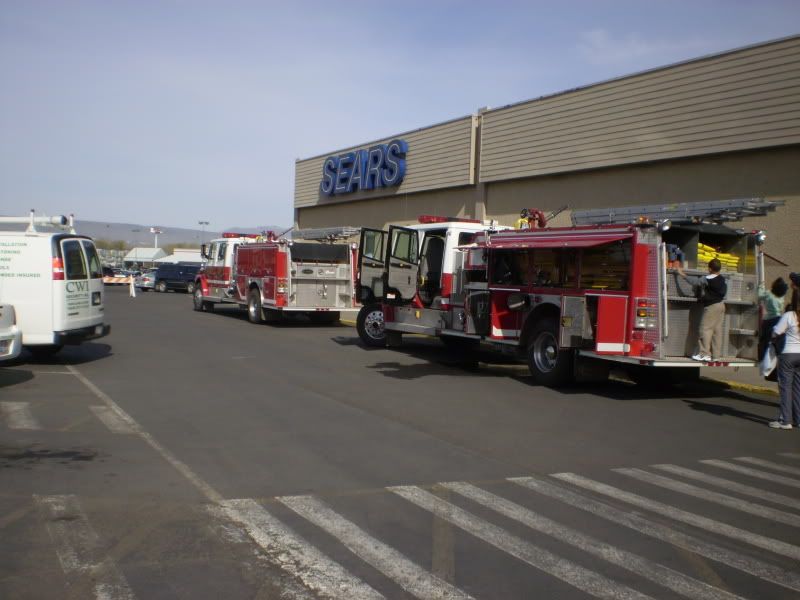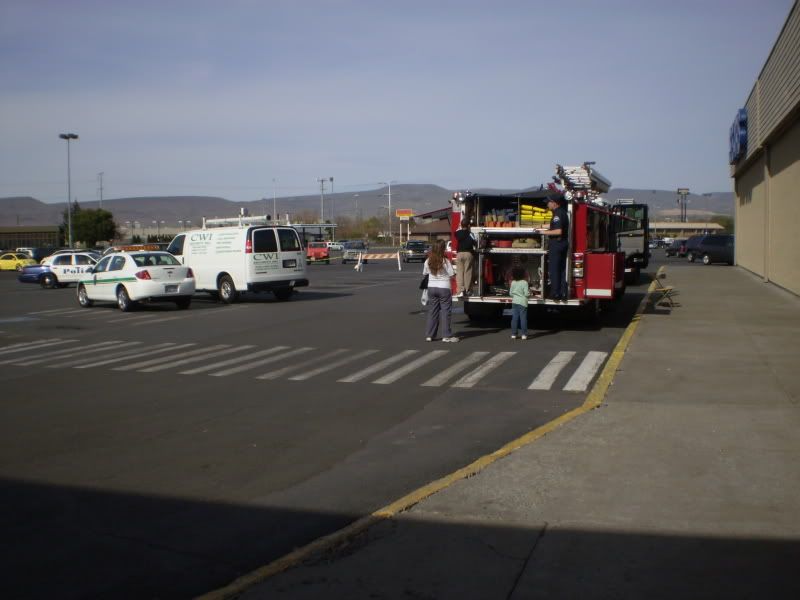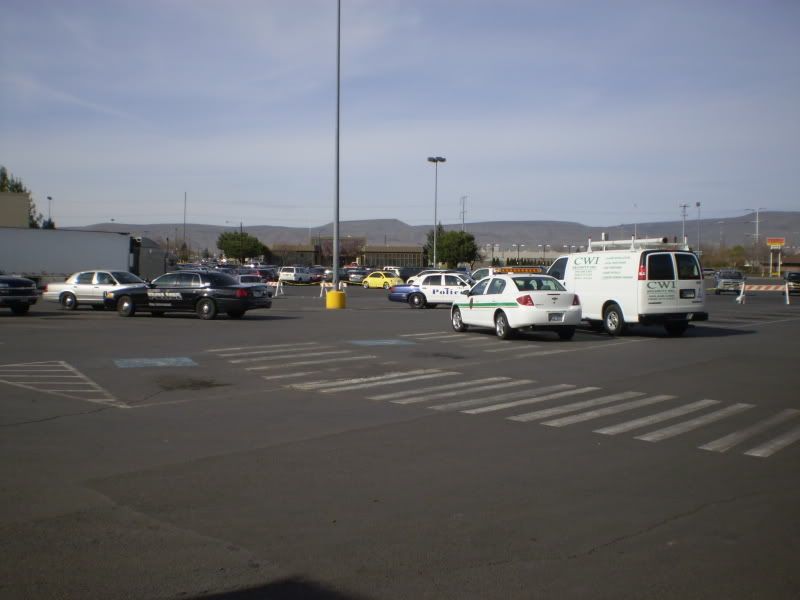 A couple of things we will be sure to remember....
#1 - Bring comfortable chairs
#2 - Bring extra clothes to the opposite of what you are wearing (wearing pants - bring shorts and vice versa)
#3 - Be ready for anything!
Thanks to Judy and the Yakima County Block Watch program for inviting us, we'll see them next year!!!